Submitted by Bardo Arts Center
CULLOWHEE, N.C. – Bardo Arts Center is excited to sing with its audience "Un Poco Loco" at the upcoming show "Coco Live-to-Film Concert" on Oct. 23 and 24. Immerse yourself in Disney and Pixar's Coco, featuring a screening of the complete film with Oscar® and Grammy®-winning composer Michael Giacchino's musical score performed by the 20-member Orquesta Folclórica Nacional de México, conducted by Esin Aydingoz. In addition to the original score by Giacchino, "Coco" also features the Oscar®-winning song "Remember Me" by Oscar-winning songwriters Kristen Anderson-Lopez and Robert Lopez and additional songs co-written by Germaine Franco and co-director and screenwriter Adrian Molina.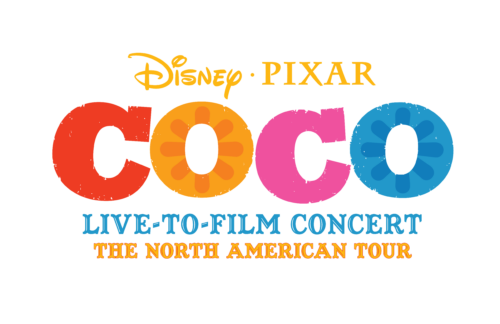 Despite his family's baffling generations-old ban on music, Miguel (voice of Anthony Gonzalez) dreams of becoming an accomplished musician like his idol, Ernesto de la Cruz (voice of Benjamin Bratt). Desperate to prove his talent, Miguel finds himself in the stunning and colorful Land of the Dead following a mysterious chain of events. Along the way, he meets charming trickster Héctor (voice of Gael García Bernal), and together, they set off on an extraordinary journey to unlock the real story behind Miguel's family history. Disney and Pixar's "Coco" is directed by Lee Unkrich ("Toy Story 3"), co-directed by Adrian Molina (story artist "Monsters University"), and produced by Darla K. Anderson ("Toy Story 3").
The Orquesta Folclórica Nacional de México of the Ballet Folclórico Nacional de México by Silvia Lozano, is a musical group that stands out for its ability to fuse pre-Hispanic instruments with instruments from the colonial era, thus creating a unique and distinctive sound that evokes the rich history and culture of Mexico. This orchestra comprises expert musicians who are highly trained in the interpretation of a wide variety of genres and styles of Mexican folk music, such as Mariachi music, Jarana music, Son music, and Huapango music, among others.
"Coco Live-to-Film Concert's" Music Director, Esin Aydingoz, is an emerging conductor and composer working in a wide range of genres, including animation, silent films, documentaries, TV series, video games, and stage musicals.  Originally from Turkey, Esin moved to the United States to study at Berklee College of Music, where she recently served as the Assistant Chair of the Screen Scoring Department. Ms. Aydingoz was nominated by the Society of Composers & Lyricists for the prestigious David Raksin Award for Emerging Talent for scoring the feature film "Simchas and Sorrows" and her cello arrangement of Paint It Black, featured in Tim Burton's Golden Globe-nominated Netflix series "Wednesday," reached #1 on the Billboard Classical Charts, with over seventeen million Spotify plays.
Bardo Arts Center is excited to host "Coco Live-to-Film Concert". Doors will open at 7 p.m., with the show starting at 7:30 p.m. on Monday, Oct. 23, in Spanish with English subtitles and Tuesday, Oct. 24, in English. Box Office is open Tuesday – Friday from 10 a.m. to 4 p.m. and Thursdays from 10 a.m. – 7 p.m.
Visit arts.wcu.edu/coco to learn more about the event and purchase tickets. All of Bardo Arts Center's 2023-2024 Performance Hall tickets are available at arts.wcu.edu/tickets.