801 Acquoni Road • Cherokee, NC 28719
Mon – Fri • 7:45am – 4:30pm
Latest News Articles and Archives
Latest Cherokee Sports News and Archives
Latest Community News and Archives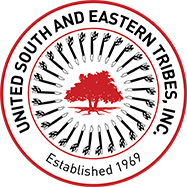 What began as a routine piece of legislation turned into a discussion on the future of the Eastern Band of Cherokee Indians' (EBCI) association with USET (United South and Eastern Tribes). 
read more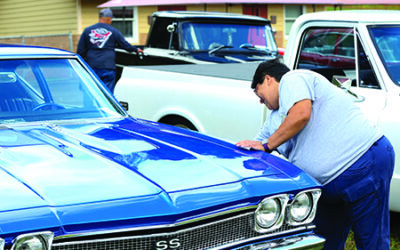 Brenda Berry, of Anderson, S.C., was wiping down a car she has been attached to since childhood during an event at the Cherokee Indian Fairgrounds on Saturday, Oct. 16.  She was caring for her 1954 Ford Ranch Wagon at the Cruise the Smokies Rod Run hosted by the Cherokee Rodders. 
read more
Read Matthew 28:17-20; Hebrews 2:1,17; Acts 1:8; Psalm 8:6
read more
The Cherokee Lady Braves varsity volleyball team is currently enjoying its best season in recorded school history, and the lady at the helm deserves Coach of the Year honors.  The 12 wins this season equals the 12 losses from last season when they went 0-12. 
read more
The EBCI Enrollment keeps pretty tight records of who are enrolled and where they reside, probably much more accurate than any census would bear out. Why not either referendum a change to the Charter that would define the census as polling the enrollment data to get correct residency for each tribal member?
read more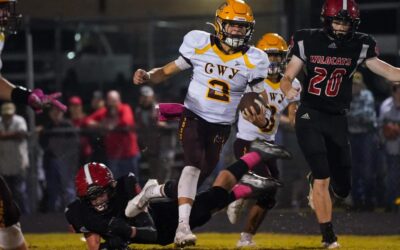 The Cherokee Braves (4-3) picked up a big win over Andrews (5-2) on the road on the evening of Friday, Oct. 15.  Don Bradley, Braves senior quarterback, ran for two touchdowns to give the Braves a 12-9 win. 
read more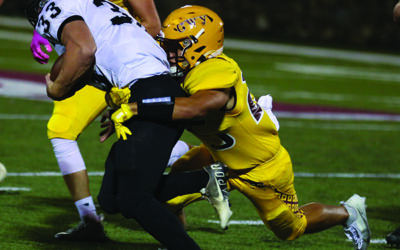 The Cherokee Braves (3-3) moved into a four-way tie for second place in the Smoky Mountain Conference with a win over the Robbinsville Black Knights (3-3) on Friday, Oct. 8. 
read more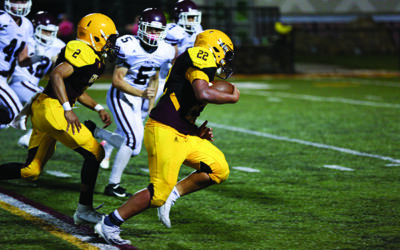 The Cherokee JV Braves finished the season on a good note with a 20-0 win over the Swain Co. Maroon Devils on the drizzly night of Thursday, Oct. 7 at Ray Kinsland Stadium. 
read more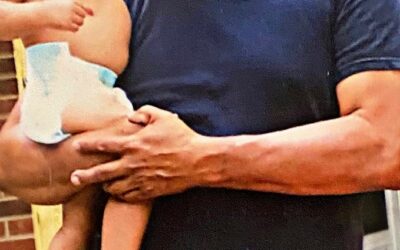 William D. Junaluska, of Cherokee, died on Sept. 27, 2021 with his wife, Marie Junaluska, by his side.  William was born in Cherokee on Dec. 30, 1946 to the late Arch Junaluska Sr. and Wilma Taylor Junaluska. He was a lifelong resident of Cherokee. 
read more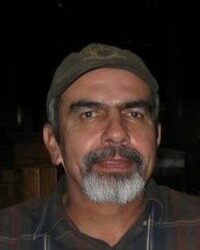 William "Billy" Ray Blythe, 65, of the Coopers Creek community, passed away Sept. 28. 2021 after a very brave battle for three years with brain cancer.
read more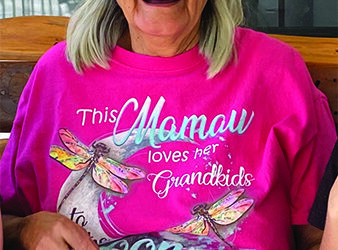 Dorothy Jean Ledford, 74, of Lexington and formerly of Cherokee, went home to be with her ancestors on Tuesday, Sept. 28, 2021.
read more
The Pisgah Center for Wildlife Education, managed by the N.C. Wildlife Resources Commission,  has released the May class schedule. The workshops will be hosted outside and led by Wildlife Commission staff. The Center's COVID-19 policies are stated on their...
read more
Mountain Heritage Day, the festival of cultural traditions presented by Western Carolina University, is again being planned as a live, in-person event on Saturday, Sept. 25.
read more
ONE FEATHER STAFF REPORT  With the landscape constantly changing regarding coronavirus (COVID-19), the Eastern Band of Cherokee Indians has cancelled or rescheduled most of the events at the Cherokee Indian Fairgrounds for the month of June.  As of press...
read more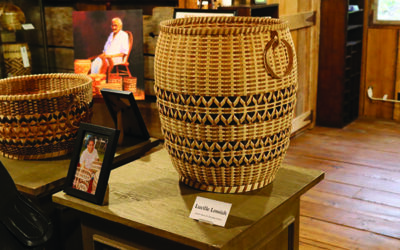 The Queen House Gallery opens Friday, Oct. 8 and will feature classic and contemporary work from all Native American artists.
read more

Western Carolina University is in the process of updating its 2014 Campus Master Plan and will hold two virtual forums to allow for public feedback.
read more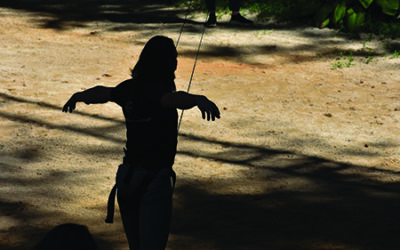 An immersive experience, high-level action, and a lot of blood. This is what is being promised from the producers of Dracula: The Failings of Men, a show coming to the Mountainside Theatre in Cherokee this weekend.
read more