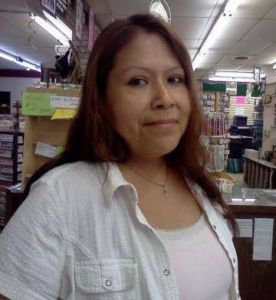 Lizzie Marie (Cucumber) Poe went to join the Kingdom of Heaven from her personal residence unexpectedly on June 22, 2019. She was proceeded in death by her parents, Johnson Sequoyah and Bobbie Cucumber Sequoyah as well as her sister Kina "Slugg" Lossie.
Lizzie leaves behind her children, David George Jr. of Bryson City; daughter, Stacey Fouts of Cherokee, NC; son, Mike Walkingstick Jr. of Cherokee, NC; daughter, Ardina Walkingstick of Cherokee, NC; brothers, Brian Sequoyah, Johnny Sequoyah and Todd Coolahan all of Maryland; two sisters, Dawn Brown and Donna O'Neal both of Maryland. She is also survived by her special friend, Timothy Chiltoskie.
The family will receive friends at Long House Funeral Home in Cherokee, NC on June 28 from 11 a.m. to 2 p.m. with the Funeral services starting at 2 p.m. Reverend James "Bo" Parris and brother Roger Roland will be officiating.
Long House Funeral Home Assisted with Arrangements