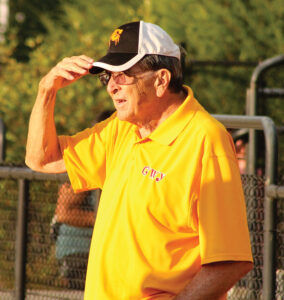 Raymond Eugene Kinsland, 84 of Cherokee, went home to be with his Maker and Savior on Thursday, June 13, 2019.  He responded to a broad range of titles: Mr. Kinsland, Mr. K, Ray, Ray K, brother, Dad, Grandpa, Papaw, and Mr. Brave.  He was known widely as a most kind, loving, and generous person. He was generous with his time, his treasure, and his talents.  He never had a conversation with anyone without sharing a story, telling a joke, or offering encouraging words. He always prayed for those in his life and those he met along the way, and his "Do you need anything?" resonates with us all. 
Ray was born on May 19, 1935 in the Qualla community where he grew up working on his dad's dairy farm.  He spent a considerable amount of time going to work with his dad in Cherokee as a young boy, and this is when he established lifelong friendships and a great love for the Cherokee community.
Ray graduated magna cum laude from North Carolina State University in 1958, and he began teaching immediately in the Cherokee Schools.  While there, he served as faculty advisor to two clubs—the Cherokee Auto Club and the Cherokee Farm Club — which he later combined to form the Cherokee Boys Club, a non-profit entity of the Tribe, who has provided a wide variety of services to the Eastern Band of Cherokee Indians, the Cherokee School System, and the community and region at large. He served as general manager of the Cherokee Boys Club until his retirement in 2011.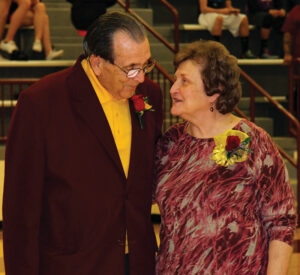 Because of his love of teaching, the Boys Club's partnership with the school, and his devotion to the youth and community, Ray was active in supporting the school through his countless volunteer hours for over 57 years announcing for home football games, basketball games, wrestling matches, and track meets as the Voice of the Braves.  He also operated the clock and kept stats for most home athletic events and drove the bus for most away events. 
Interestingly, when Ray was a little boy, all he wanted to be was a school bus driver, and that he was blessed to do.  He drove a school bus and charter bus for 65 years, earning a National Safety Council 5 Million Mile Award for Safe Driving.  He was a member of both the North Carolina Bus Association and the American Bus Association.
Ray also served on the Board of Directors for Mars Hill University, Harris Regional Hospital, Cherokee Historical Association, Cherokee Boys Club, Boys & Girls Club of America, and the Museum of the Cherokee Indian. 
His dedication and tireless commitment to the betterment of the community earned him various titles and awards.  In 1968, the Eastern Band made him an honorary member; Cherokee High School's football stadium is named the Ray Kinsland Stadium; and the Cherokee Boys Club started the Ray Kinsland Leadership Institute to both honor him and carry on his work.  He was honored with a Distinguished Service Award from the Tribe, Citizen of the Year Award from the Steve Youngdeer Post of the American Legion, the Frell Owl Award, the Unsung Hero Award from the North Carolina High School Athletic Association, the Jefferson Award, an honorary Doctorate from Western Carolina University, the Pat Hornbuckle Memorial Outstanding Volunteer Award, and the Order of the Long Leaf Pine.
Ray loved gospel music, and he used his rich, baritone voice to sing in quartets for over 50 years.  Singing was another way he ministered to the community and those in need.
Ray is preceded in death by his parents, Golman Alexander and Mary Childers Kinsland; a daughter, Ollie; and a son, Bill.  He is survived by his wife of 54 years, Jerri; children, Dora (Derek), Debora (Shawn), Robert, and Cami; grandchildren, Ashley (Brandon), Alyssa, Rayna, Brennen, Aria, and Kris; great granddaughters, Raylyn, Alea, and Skyler; and sister, Carol Hunter.
Ray is also survived by a multitude of friends and those he counted as brothers, sisters, nieces, nephews, children, grandchildren, and the many who lived in Ray's home over the years and who are a part of his family.
Ray Kinsland leaves a legacy for all who hear or read this, and it is one we are to continue as he encouraged: let us love and serve God more, and let us love and serve each other more.
Visitation is Sunday, June 16 from 5 p.m. to 10 p.m. at the Chief Joyce Dugan Cultural Arts Center at the Cherokee Central Schools.  A funeral will follow on Monday, June 17 in the Cultural Arts Center as well starting at 11 a.m.
Pallbearers are Noah Wolfe, Joe Wolfe, Junior Sluder, Allen Smith, Raymius Smith, Timmy Ray Smith, Wilbur Paul, and Skooter McCoy.
In lieu of flowers, the family is asking for donations to be made to the Ray Kinsland Scholarship Fund, P.O. Box 507, Cherokee, NC 28719; Attention: Beth.
If you would like to send flowers, please send living flowers that can be replanted in Ray's memory.