By SCOTT MCKIE B.P.
ONE FEATHER STAFF
A disease named after and first discovered in 1906 by German physician Alois Alzheimer affects over 5.3 million Americans according to the Alzheimer's Association.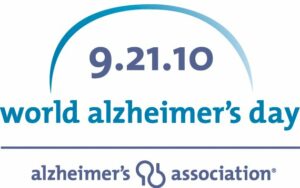 The Association describes the disease as a progressive and fatal brain disease and is the most common form of dementia.  According to the organization, "Alzheimer's destroys brain cells, causing memory loss and problems with thinking and behavior severe enough to affect work, lifelong hobbies or social life." 
A new office dedicated to the care and treatment of the disease is set to open in Cherokee on Monday, Sept. 20.   The office, located in the EBCI Health and Medical Division building, is set to officially open with a ribbon cutting at 3pm.  An open house will also be held that day starting at 2pm. 
There will be a mini-walk held on Tuesday, Sept. 21 in Cherokee in conjunction with World Alzheimer's Day.   Principal Chief Michell Hicks has granted administrative leave for tribal employees to attend the walk which will start at 9am at the Cherokee Indian Fairgrounds. 
Lori Blankenship, an EBCI tribal member, has been instrumental in helping raise awareness of the disease in the Cherokee community. 
"This disease is affecting more and more of our enrolled members," said Blankenship whose aunt Patricia Blankenship Dennis passed away from complications due to the disease.  "This is why I have chosen to become a voice for families that have been touched in one way or another by this disease."  
A "rockathon" will be held at Harrah's Cherokee Casino & Hotel the same day where people will bring rocking chairs to "rock away" Alzheimer's. 
"Having an office here in Cherokee is essential to reaching out to the residents of Cherokee as well as the rest of western North Carolina," said Kristy N. Dotson of the Alzheimer's Association.  "With this new office, we will be able to connect with caregivers and people suffering from Alzheimer's in ways that we never have been able to before.  Just making citizens aware of this devastating disease is key in the overall fight against Alzheimer's." 
The Association lists the following ten warning signs for friends and family members to be on the lookout for:
Memory changes that disrupt daily life.
Challenges in planning or solving problems. 
Difficulty completing familiar tasks at home, at work or at leisure.
Confusion with time or place.
Trouble understanding visual images and spatial relationships. 
New problems with words in speaking or writing.
Misplacing things and losing the ability to retrace steps.
Decreased or poor judgment.
Withdrawal from work or social activities.
Changes in mood and personality.