801 Acquoni Road • Cherokee, NC 28719
Mon – Fri • 7:45am – 4:30pm
Latest News Articles and Archives
Latest Cherokee Sports News and Archives
Latest Community News and Archives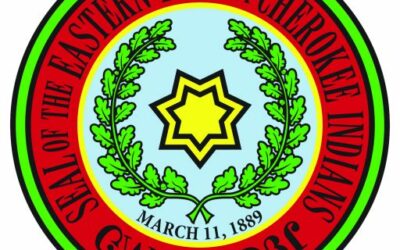 Robert Saunooke has decided not to accept an appointment to serve on the Tribal Gaming Commission (TGC) for the Eastern Band of Cherokee Indians (EBCI).  Saunooke was appointed by Principal Chief Richard G. Sneed and was set to have a Tribal Council confirmation hearing on Wednesday, Jan. 25. 
read more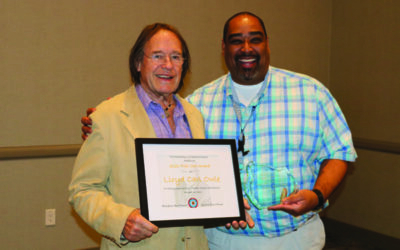 Lloyd Carl Owle, an elder of the Eastern Band of Cherokee Indians, received the coveted Frell Owl Award on the afternoon of Wednesday, Dec. 14 during a ceremony held at Harrah's Cherokee Casino Resort Convention Center. 
read more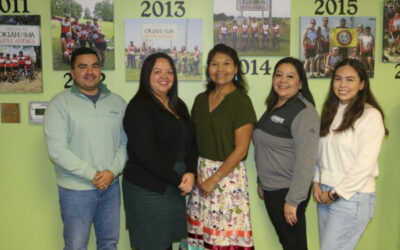 Six members of the Eastern Band of Cherokee Indians (EBCI) have been selected to participate in the 2023 Remember the Removal (RTR) Ride which will retrace the northern route of the Trail of Tears this June.  The riders will join participants from the Cherokee Nation on the journey from New Echota, Ga. to Tahlequah, Okla. 
read more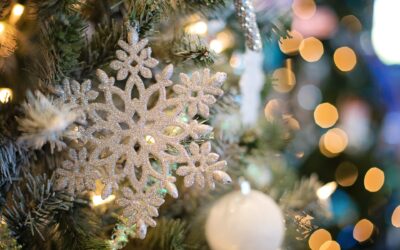 CLICK ABOVE TO LISTEN:  ᎤᎾᏕᏘᏴᎯᏕᎾ ᎾᎥ ᎤᏒ ᎨᎲ Unadetiyvhidena na'v usv gehv Almost Christmas near night it was 'Twas The Night Before Christmas By Clement C. Moore ᎤᏬᏪᎳᏅ ᎢᏃᎵ ᎤᏁᏍᏓᏅ Inoli uhnesdanv Translated by Inoli (Wiggins Blackfox) ᎤᎾᏕᏘᏴᎯᏕᎾ ᎾᎥ ᎤᏒ...
read more
What a wonderful Promise today from the Lord Who declares,  "He finished it before He ever started any of it."
read more
We are all opponents of disruption. We love normalcy. When things function to our satisfaction or comfort level, we don't want snags.
read more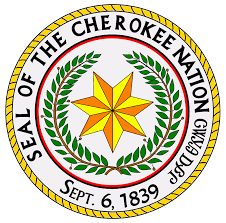 The Cherokee Nation of Oklahoma (CNO) has conducted a major ad campaign to generate support to have a delegate seated in the House of Representatives. Several native leaders across the country and legislators are supporting this action, accepting at face value what Cherokee Nation has said.
read more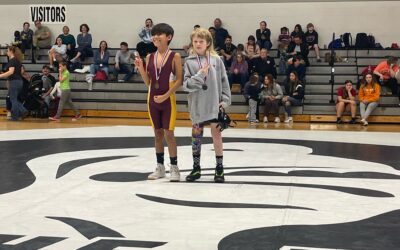 One Feather Staff Report Photos (shown in hyperlinks) courtesy of Erin Kirkland/Cherokee Middle School ROBBINSVILLE, N.C. - The Smoky Mountain Conference Middle School championship meet was held at Robbinsville High School on Thursday, Dec. 15. Cherokee Middle...
read more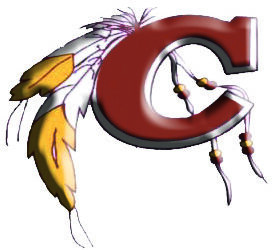 The Cherokee High School (CHS) varsity wrestling team hosted the Murphy Bulldogs (MHS) on the evening of Tuesday, Dec. 13.  Following are the results per trackwrestling.com:
read more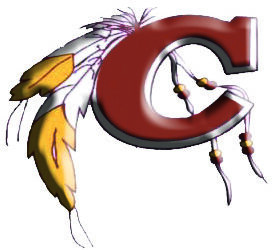 Cherokee High School and Smoky Mountain High School visited Swain Co. High School for a three-team match on Friday, Dec. 9. 
read more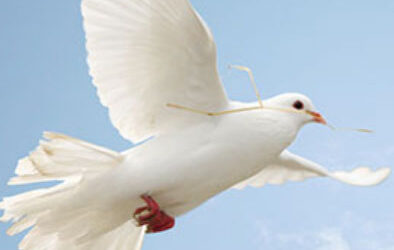 Nevada transitioned from this life on Friday, Jan. 13, 2023, at the age of 39.
read more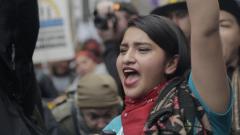 Andreanne Rose Catt, a daughter of the Eastern Band of Cherokee Indians and the Sicangu Lakota Nation. Daughter of the late Rochelle Rae Walking Eagle and Boyd Andrew Catt (Andrew Iron Shell). Andreanne was born during a fierce summer storm that knocked the lights out...
read more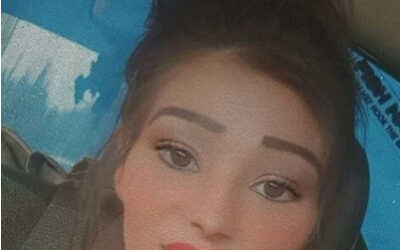 Adriana Nicole Garcilita, age 24, passed away unexpectedly on Sunday, Jan. 15, 2023.
read more
Is your business prepared for the Coronavirus? Southwestern Community College will be hosting a webinar on that topic from 2 p.m. to 3:30 p.m. on Wednesday, March 25.
read more
Following is a listing of events scheduled for Cherokee in the next three months per the Cherokee Indian Fairgrounds staff: 
read more
Note: This list of pow wows was compiled by One Feather staff. The One Feather does not endorse any of these dances. It is simply a listing of ones occurring throughout the continent. Please call before traveling.
read more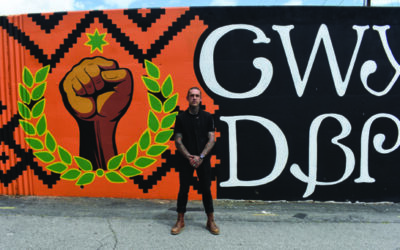 They stand amongst the tallest in western North Carolina and help form the many businesses of a seemingly ever-growing city. Asheville has also had quite a few social walls that have become more visible each year.
read more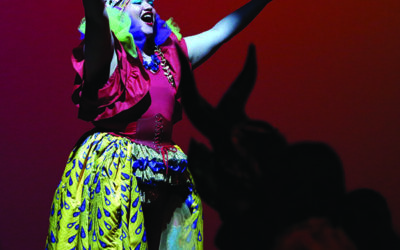 The Cherokee Central Schools Musical Theatre Program took their audience to the Caribbean with its performance of "Once on This Island Jr.", a musical based on the 1985 novel "My Love, My Love" by Rosa Guy.  The musical opened at the Chief Joyce Dugan Cultural Arts Center on the evening of Thursday, May 12. 
read more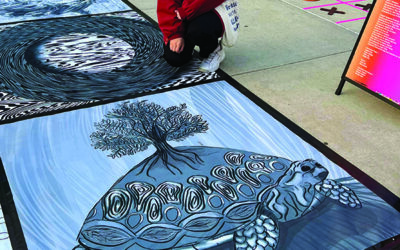 Isabella Saunooke, a member of the Eastern Band of Cherokee Indians and a sophomore seeking a Bachelor of Fine Arts degree in painting with a minor in philosophy from the Pratt Institute, participated recently in the university's art show entitled "XO". (Photo courtesy of Saunooke family)
read more