801 Acquoni Road • Cherokee, NC 28719
Mon – Fri • 7:45am – 4:30pm
Latest News Articles and Archives
Latest Cherokee Sports News and Archives
Latest Community News and Archives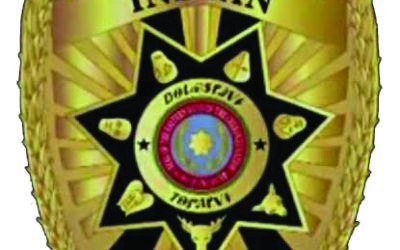 In the afternoon hours of Tuesday, June 14, officers from the Cherokee Indian Police Department (CIPD) were engaged with a barricaded subject for several hours in the Big Cove Community. At approximately 6:09 p.m., the subject surrendered to officers.
read more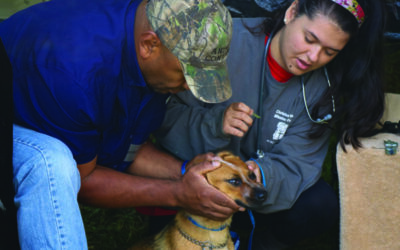 For two days, pet parents lined up with their cats and dogs at the Cherokee Indian Fairgrounds for veterinary services.  Volunteers with the Christian Veterinary Mission, based in Washington state, provided the services on the Qualla Boundary for the first time on June 10-11. 
read more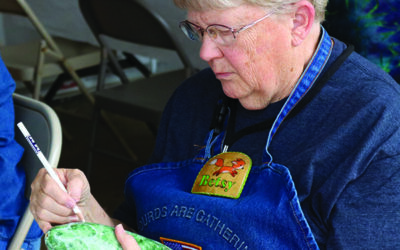 Gourds and gourd artists filled the Cherokee Indian Fairgrounds as The Gourd Gathering held its 20th event on the Qualla Boundary.  What started as a group on Yahoo years ago has blossomed into an event that draws hundreds of gourd artists and enthusiasts from around the southeast and beyond. 
read more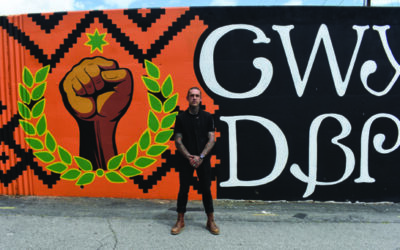 They stand amongst the tallest in western North Carolina and help form the many businesses of a seemingly ever-growing city. Asheville has also had quite a few social walls that have become more visible each year.
read more
Well, graduation season is just about coming to a close for the Class of 2022 and while it seems impossible in this day and age, we are still hearing reports of Native American students being hassled for wearing traditional items.  Why?  Why in the world is this still occurring? 
read more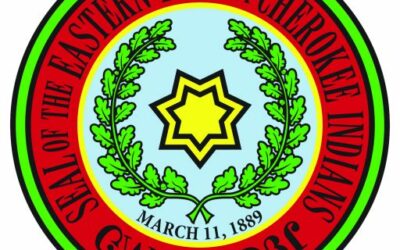 Do you think we have a perfect system of governance with the best leadership we could possibly have? To hear some voices in the community, the answer to that question would be a resounding "no".
read more
Rev. Tim Dove, Pastor, of The Dove Christian Center Church, Bryson City, has been a best friend of mine for many, many years. We were more like brothers.
read more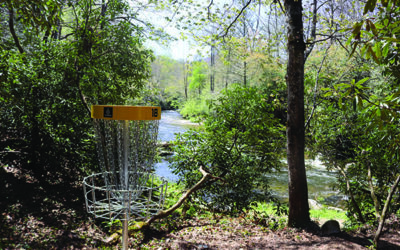 The Fire Mountain Disc Golf Sanctuary is finished and preparing for its May grand opening.
read more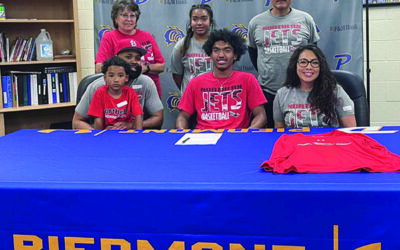 Jayce Daniels, a member of the Eastern Band of Cherokee Indians and a senior at Piedmont High School in Piedmont, Okla., has signed a letter of intent to play basketball at Northern Oklahoma College. 
read more
With a score of 171 points, the Cherokee High School (CHS) boys track and field team took first place in a five-school meet held at Cherokee on the afternoon of Wednesday, March 30.  The Cherokee girls team took third place at the event with a score of 70. 
read more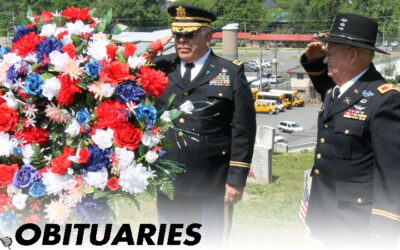 Ralph Elliot Burgess, fondly known as "Bud", passed away on Thursday, June 9, 2022 at Cherokee Indian Hospital after an extended illness. He was 80 years old, born April 12, 1942.
read more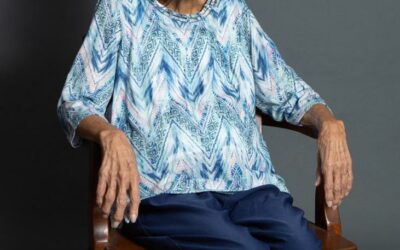 Geraldine Sarah Jackson Thompson, of the Painttown Community in Cherokee, went home to be with the Lord, Tuesday, June 7, 2022. A native of Jackson County, she is the daughter of the late Ed Jackson and Marjorie Arneach Rattler.
read more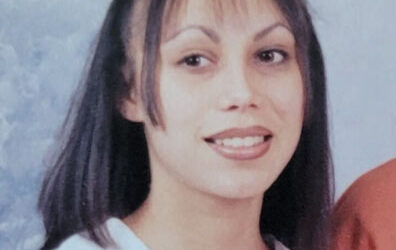 Stephanie Dawn Jones, 41, of 53 Myers Drive in Cherokee, passed away unexpectedly on Saturday, June 4, 2022 at her home.
read more
Is your business prepared for the Coronavirus? Southwestern Community College will be hosting a webinar on that topic from 2 p.m. to 3:30 p.m. on Wednesday, March 25.
read more
Following is a listing of events scheduled for Cherokee in the next three months per the Cherokee Indian Fairgrounds staff: 
read more
Note: This list of pow wows was compiled by One Feather staff. The One Feather does not endorse any of these dances. It is simply a listing of ones occurring throughout the continent. Please call before traveling.
read more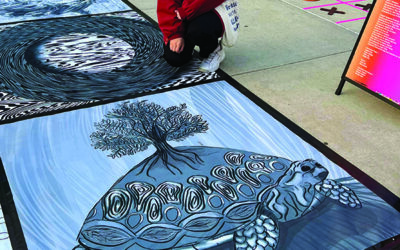 Isabella Saunooke, a member of the Eastern Band of Cherokee Indians and a sophomore seeking a Bachelor of Fine Arts degree in painting with a minor in philosophy from the Pratt Institute, participated recently in the university's art show entitled "XO". (Photo courtesy of Saunooke family)
read more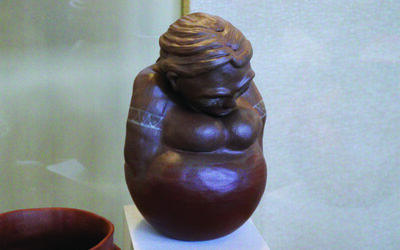 By SCOTT MCKIE B.P. One Feather Staff The art of Cherokee pottery is alive and well and is moving into the 21st century with renewed vigor.  Students in a class entitled Traditional Pottery for Beginners, tau ght by Cherokee potter Tara McCoy and hosted...
read more
A new short film entitled "Stripper" was written, directed, and produced by Anthony Sneed, a member of the Eastern Band of Cherokee Indians.  In fact, the movie was shot in Cherokee, and all but one of the speaking parts went to EBCI tribal members. 
read more