801 Acquoni Road • Cherokee, NC 28719
Mon – Fri • 7:45am – 4:30pm
Latest News Articles and Archives
Latest Cherokee Sports News and Archives
Latest Community News and Archives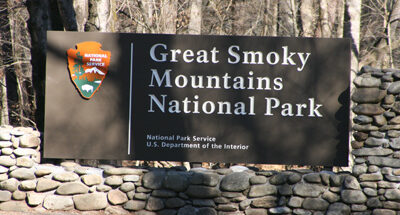 Great Smoky Mountains National Park rangers responded to a trike motorcycle accident on Newfound Gap Road approximately 9 miles south of Sugarlands Visitor Center on Friday, Sept. 9, at approximately 11:04 a.m.
read more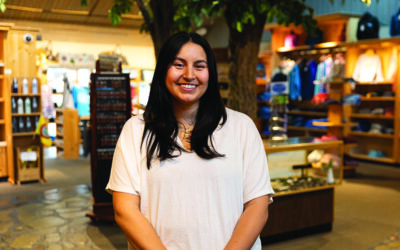 The Museum of the Cherokee Indian (MCI) has announced the hiring of Alex Lane, a member of the Eastern Band of Cherokee Indians (EBCI), as its new manager of Visitor Services.
read more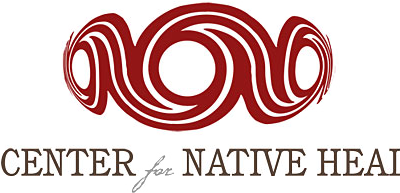 The Center for Native Health provides scholarships to MedCaT students across western North Carolina and recently announced the most recent awardees.
read more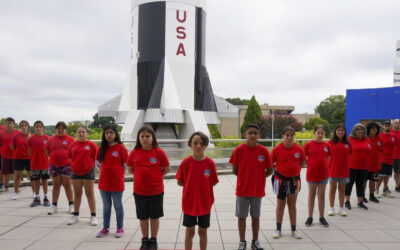 Cherokee Elementary and Cherokee Middle School TaG students participated in the Pathfinder program at the U.S. Space & Rocket Center in Huntsville, Ala. July 29-31. 
read more
By REV. TIMOTHY L. MELTON, PASTOR (Transcribed by Myra D. Colgate) Cherokee Pentecostal Holiness Church Read Hebrews 12:1-6 The Lord is good to us.  Our new carpet is going down this week, and I appreciate your enthusiasm this morning.  Praise the Name of the...
read more
"Father, I pray You would just open the Scriptures up to us in our hearing, that You, Holy Spirit, would open up our understanding to every person to receive a download from You today.
read more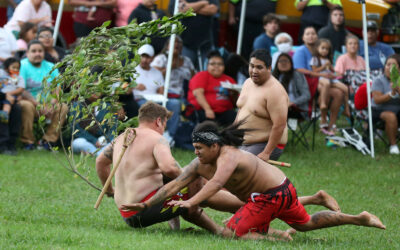 You know, on the Qualla Boundary, the Fair is one of the life-celebration times that, even though it happens in the fall when the plants are "dying", it is very much a time of Cherokee life and renewal.
read more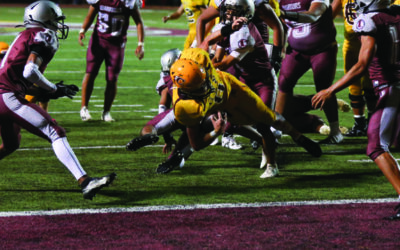 FOOTBALL: Choctaw wins Battle of the Nations  
read more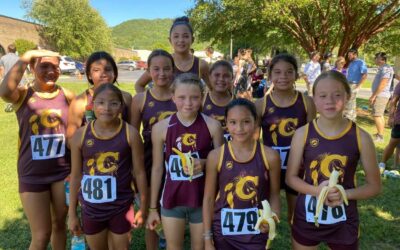 One Feather Staff Report MURPHY – For the second consecutive week, the Cherokee Middle School (CMS) girls cross country team came out on top as they won a meet hosted by Tri-County Early College on the afternoon of Wednesday, Aug. 31.  Livia Crowe led the way...
read more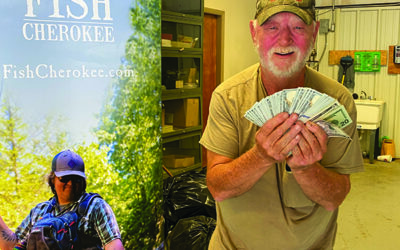 The 2022 Qualla Country Fish Tournament was held in the enterprise waters of the Eastern Band of Cherokee Indians on Aug. 27-28. 
read more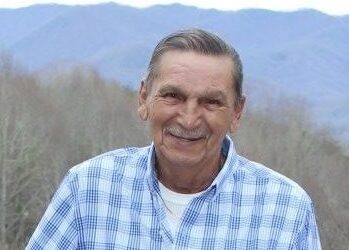 Moses (Junior) Ledford Jr., of Windsor, died peacefully at his home with his family surrounding him Sunday, Sept. 11, 2022.
read more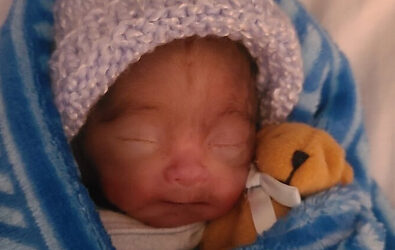 Joshua Albert Reed, infant son of Seth Reed and Henrietta Armachain, passed away at Mission Hospital on Wednesday, Sept. 7,2022.
read more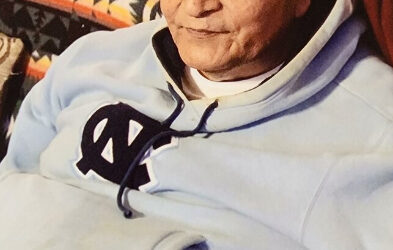 Villareal Abel West, also known as "Vee", age 66, of the Big Cove Community, went to his heavenly home on Saturday, Sept. 10, 2022, after an extended illness.
read more
Is your business prepared for the Coronavirus? Southwestern Community College will be hosting a webinar on that topic from 2 p.m. to 3:30 p.m. on Wednesday, March 25.
read more
Following is a listing of events scheduled for Cherokee in the next three months per the Cherokee Indian Fairgrounds staff: 
read more
Note: This list of pow wows was compiled by One Feather staff. The One Feather does not endorse any of these dances. It is simply a listing of ones occurring throughout the continent. Please call before traveling.
read more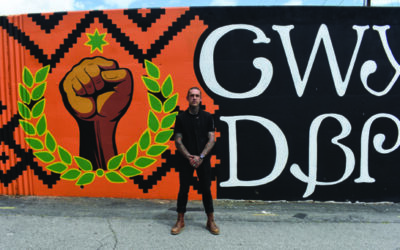 They stand amongst the tallest in western North Carolina and help form the many businesses of a seemingly ever-growing city. Asheville has also had quite a few social walls that have become more visible each year.
read more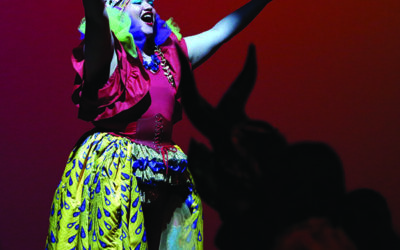 The Cherokee Central Schools Musical Theatre Program took their audience to the Caribbean with its performance of "Once on This Island Jr.", a musical based on the 1985 novel "My Love, My Love" by Rosa Guy.  The musical opened at the Chief Joyce Dugan Cultural Arts Center on the evening of Thursday, May 12. 
read more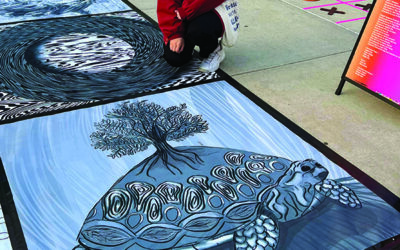 Isabella Saunooke, a member of the Eastern Band of Cherokee Indians and a sophomore seeking a Bachelor of Fine Arts degree in painting with a minor in philosophy from the Pratt Institute, participated recently in the university's art show entitled "XO". (Photo courtesy of Saunooke family)
read more