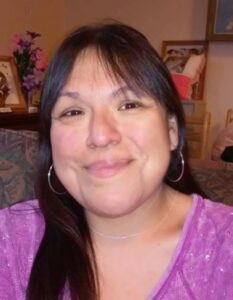 Jacqueline Marie Jumper Porter, 36, of Cherokee passed away Saturday, May 28, 2016 at her home.
Jacqueline was a stay-at-home mom.  She was a member of Rock Springs Baptist Church.
She is survived by her husband, James Porter; her father, Charles (Hoss) Jumper; her children, Joseph (JC) C. Porter, Kyleigh J. Porter, Lee Porter and fiance' Meredith, and Robert Porter and girlfriend Samantha; one grandchild, Damien;  brother, Dylan West; step-brother, Bobby Cucumber; sister, Melissa Jumper; and many aunts and uncles.
Jacqueline was preceded in death by her mother, Jeanette Driver Jumper.
Visitation will be held on Tuesday, May 31 beginning at 6pm at the Rock Springs Baptist Church where she will remain until the hour of service on Wednesday, June 1 at 11am.  Pastors Greg Morgan and James "Bo" Parris will officiate.  Burial will follow at the Driver Cemetery.  Pallbearers will be Jacqueline's nephews.