CULLOWHEE – An exhibition of works by renowned sculptor John Julius Wilnoty of Cherokee continues on display at Western Carolina University's Fine Art Museum through Friday, March 25.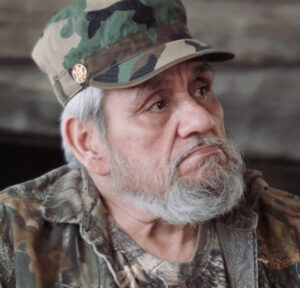 An EBCI tribal memeber, Wilnoty's pieces are often complex and intricate, sometimes with smaller designs of birds and animals appearing within figures of larger ones. He works primarily in native woods, including cherry, and with bone and dark-hued pipestone, with carvings that reflect mythology, nature and wildlife. His work has been featured in many articles and exhibitions, including the Smithsonian Institution.
The exhibit, "In Solitude and Mystery: John Julius Wilnoty," appears courtesy of the North Carolina Arts Council, Jackson County Arts Council, Qualla Arts and Crafts Mutual and collector Lambert Wilson. An exhibition reception is scheduled for 5 to 7 p.m. in the Star Atrium of the museum on Thursday, March 17. Wilson will be on hand to discuss his collection and the artistic, cultural and regional importance of Wilnoty's works.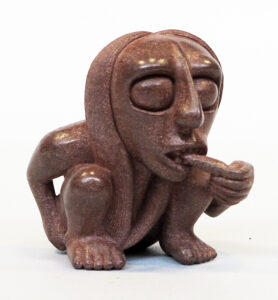 "Wilnoty has been described as the Cherokee version of Michelangelo, with his expressive handling of sculptural forms," said Anna Fariello, associate professor at Hunter Library and the exhibit's curator. "He is a self-taught sculptor with a singular, exquisite style. While he still carves, it is less frequent now following injuries to his hands some years ago."
The Fine Art Museum is located in the John W. Bardo Fine and Performing Arts Center and is open 10 a.m. to 4 p.m. weekdays, with extended hours on Thursdays to 7 p.m. Admission and parking are free. The museum is closed on university holidays and breaks.
For information on Wilnoty and his achievements, go to the Cherokee Traditions section of Hunter Library's digital collections atdigitalcollections.wcu.edu or (828) 227-7211.
Info: fineartmuseum.wcu.edu or (828) 227-3591.
-WCU