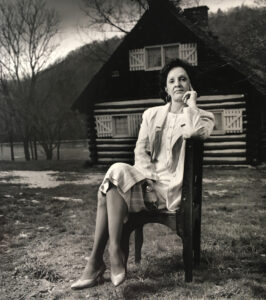 CLAYTON, Ga. – Hazel Saunooke-Stalcup, 75, born May 9, 1940, went home to be with the Lord on Saturday, Jan. 30, 2016.
A native of Cherokee, she resided in Clayton, Ga. most of her life. She was a member of the St. Francis of Assisi Episcopal Church in Cherokee.
Hazel attended Western Carolina University where she earned a degree in teaching. She taught school in New York, Atlanta, and Cherokee. She was also a successful businesswoman for many years in the Cherokee community. Hazel will be remembered for her witty sense of humor and the ability to lighten a room with her presence.
Hazel was the daughter of the late Osley Bird Saunooke Sr. and Bertha Smith Saunooke of Cherokee. She was also preceded in death by her husband, Alan Stalcup; sister, Pat Saunooke; brother, Osley "Butch" Saunooke Jr.; and grandson, Matthew Leopard.
Surviving are her son, Anthony Stalcup of Woodstock, Ga.; grandsons, Robert and Ryan Stalcup of Buford, Ga.; sister, Donna Ball and husband Sam; brother, Charlie Saunooke, all of Cherokee; and many nieces and nephews and her best fur friend, Scooby.
Funeral services will be held at 2pm on Saturday, Feb. 6 at Crisp Funeral Home in Bryson City. The family will receive friends from 1-2pm on Saturday prior to the funeral service. Burial will be in Cherokee at the Saunooke Family Cemetery.
In lieu of flowers, donations can be made to the St. Francis of Assisi Episcopal Church in Cherokee.