CULLOWHEE – Sue Wood, 76, of Cullowhee, passed away Saturday, April 11, 2015 after a brief illness. Born June 17, 1938, she was the daughter of the late Frank Cagle and Ruby Green Cagle.
She received undergraduate and graduate degrees from Western Carolina University and was a retired educator having taught Business Education at both Cherokee High School and Fairview School. She was an avid baker, canner, and gardener, and loved everything about home. She was a member of Delta Zeta Sorority and along with her husband enjoyed many events with the Delta Alpha Chapter of Kappa Alpha Order. She was an active member of Cullowhee Baptist Church for over 50 years. She loved and supported WCU Athletics spending many years watching from stadium and arena seats. Over the years, she welcomed many students into her home. She truly exemplified the phrase, "home is where the heart is."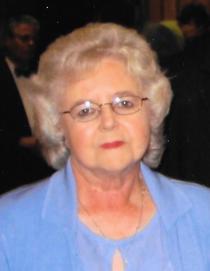 She is survived by her husband of 58 years, James Baxter Wood, of Cullowhee; daughter and son-in-law, Debra and Chuck Pressley, of Easley, SC; son and daughter-in-law, Jim and Jane Wood, of Clyde; and grandson, Andrew Pressley, of Columbia, SC.
A funeral service will be held at 11am, Tuesday April 14 at Cullowhee Baptist Church with the Reverends Jeff Vickery, Tonya Vickery, and Jack Henson officiating. Burial will follow in the church cemetery. The family will receive friends from 6-8pm, Monday, April 13 at Melton Funeral Home.
Memorials honoring her life may be made to any of the following: The Baxter Wood Family Scholarship at Western Carolina University, Office of Development, 201 H.F. Robinson Building, Cullowhee, NC 28723; Cullowhee Baptist Church Building Fund, 148 Central Drive, Cullowhee, NC 28723; Old Savannah Baptist Church Cemetery Fund, 138 Sutton Branch Road, Sylva, NC 28779.
Melton Funeral Home is assisting the family with arrangements.