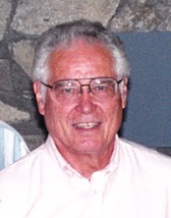 ASHEVILLE – Dr. Leslie Albert Smart Jr., 88, passed away Easter Sunday, April 5, 2015 at the John F. Keever Jr. Solace Center.
He was a practicing Medical Physician, starting a Medical Clinic in Guam in 1957–1959, moving to Wan Chai, Hong Kong, China where he established a medical Adventist Clinic in 1960, serving until 1962, which is currently known today as the Hong Kong Adventist Hospital. Dr. Smart moved to the Asheville area in 1962, starting his practice with his partner, Dr. Lewis Sommerville and retiring in 2006 following 44 years of service. He was a member of Mt. Pisgah S.D.A. Church, was an athlete, enjoyed all water sports and was a U.S. Army veteran, having served during WWII. He was a very generous and gentle man and was well loved by many.
He was the son of the late Dr. Leslie Albert Smart Sr. and Gertrude Barron Smart and was also preceded in death by his daughter, Carol Elizabeth Smart and sister, Dr. Lois Smart.
Surviving are his wife of over 40 years, Bonnie Cabe Smart; children, Kathleen von Pohle (Larry), Leslie A. Smart, III (Dawn), Jim Brendle (Julie) and Amber Palmer (Sidney); 12 grandchildren and six great grandchildren.
Private memorial services will be held at a later date.
In lieu of flowers, memorials may be made to: John F. Keever, Jr. Solace Center, c/o CarePartners, P.O. Box 25338, Asheville, NC 28813.
To sign Dr. Smart's guestbook online, please go to "Memorials" at www.andersrice.com.