WAYNESVILLE – Folkmoot USA celebrates its 30th Anniversary with the "BIG 30" at Sid's on Main in Canton, Friday, May 3, 2013 from 6 – 10 pm. This pre-festival celebration features heavy hors d'oeuvres, music, cash bar and live and silent auctions. Tickets are $50. For tickets, call (828) 452-2997 or dlavela@folkmoot.com.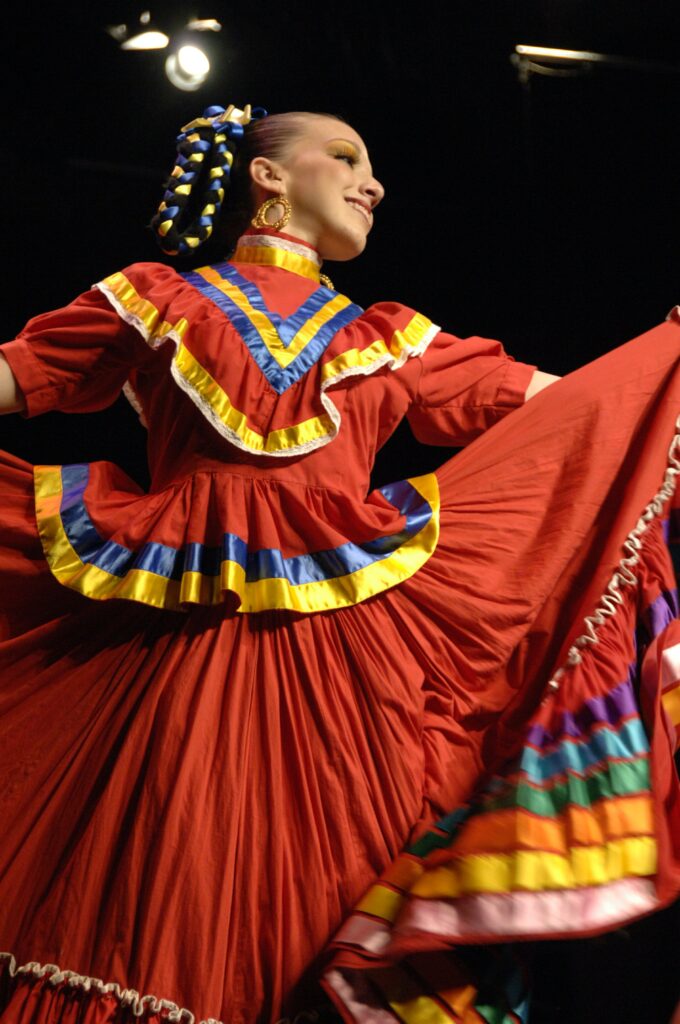 Folkmoot began in 1984 when Dr. Clinton Border, a physician living in Waynesville, proudly launched the first Folkmoot Festival. The late great Bluegrass legend Doc Watson was featured among 9 international groups at that first Festival. This was the moment when annual cultural exchange with other world countries first became accessible for all people in Western North Carolina. As they still do today, regional musicians and communities graciously shared their American culture with Folkmoot's international guests. This inaugural event was destined to grow into one of the premiere festivals in the eastern United States, attracting 100,000 people each year.
Thirty years later, Folkmoot USA's Board of Directors, staff and volunteers are planning this Special Anniversary Festival to take place July 17 – 28. Although performances are centered in Haywood County, Folkmoot can be experienced in 12 cities, including Waynesville, Clyde, Canton, Maggie Valley, Asheville, Hendersonville, Franklin, and Burnsville. This year, in recognition of the mountain communities who have supported Folkmoot for 30 years, the festival will feature local Appalachian music and dance at flagship performances in Haywood County. Folkmoot has also invited the Warriors of Anikituwah to perform and share another local culture—The Eastern Band of Cherokee Indians. Other world cultures invited to perform at Folkmoot this summer include: Paraguay, Thailand, Slovakia, Mexico, Japan, Canada (Scottish Highland Dance), Martinique and France (Stilt Walkers).
Folkmoot brings a unique world perspective that exemplifies diversity, tolerance and peace. Before the Cold War ended, several groups from the USSR had participated in Folkmoot at the same time much of America feared nuclear warfare between the USA and USSR. Today's audiences continue to enjoy conversations and swap stories with Folkmoot's international guests from Russia and other countries; these cultural exchange opportunities continue to highlight human similarities over differences.
While there are over 300 international festivals like Folkmoot USA across the globe, Folkmoot is one of only two similar international festivals in the United States. Folkmoot was designated North Carolina's Official International Festival by Senate Bill #840 and has been named "One of the Top Twenty Events in the Southeast" by the Southeast Tourism Society for 22 years. The American Bus Association named the Folkmoot Festival a "Top 100 Event" in the USA. The Folkmoot Festival helps local communities generate more than $4.2 million tourism dollars each year.
Folkmoot's Parade of Nations will take place Friday, July 19, and a Folkmoot group will perform at Waynesville's Friday Night Street Dance that evening. Haywood County Arts Council's International Festival Day will be held the first weekend of the Folkmoot Festival, on Saturday, July 20. A full calendar of all public performances will be available in the coming weeks on www.FolkmootUSA.org. Updates are possible through July—please check the schedule often to see what's new.
Now accepting applications for nearly 60 employees to host and serve the dancers and musicians of Folkmoot USA. Positions available include: sound technicians, guides, interns, bus drivers, cafeteria staff and housekeeping staff. Volunteers also welcome. For applications, call (828) 452-2997 or  dgarrett@folkmoot.com.
Info: www.FolkmootUSA.org or call 877-FolkUSA (877-365-5872). Also check out their new Facebook page: "Folkmoot USA, The "Official" North Carolina International Folk Festival." 
– Folkmoot USA