Cherokee celebrates the Week of the Young Child
By SCOTT MCKIE B.P.
ONE FEATHER STAFF
                Has it been 40 years already?  The National Association for the Education of Young Children (NAEYC) and partners nationwide are celebrating the 40th Anniversary of the Week of the Young Child (WOYC).  Cherokee is celebrating the event May 2-6 with various activities all week long.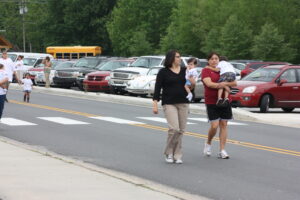 "The purpose of the Week of the Young Child is to focus public attention on the needs of young children and their families and to recognize the early childhood programs and services that meet those needs," said Robin Swayney, Qualla Public Library manager and also the coordinator for this year's events locally.  "Communities nationwide buzz with festivals, parades, free museum visits, artwork exhibits, banquets for teachers, festivals for families, and crafts for children."
            The nationwide theme of this year's WOYC is "Early Years are Learning Years".  The NAEYC is also recognizing many sub-themes including "Encouraging Health and Fitness" which is the theme adopted locally in Cherokee.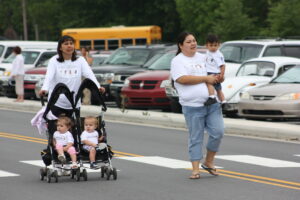 The week's festivities kicked off Monday, May 2 with the annual Children's Parade down Acquoni Road.  Parent's Appreciation Day will be  held at all of the child centers in Cherokee on Tuesday, May 3 and the Trike-A-Thon will be held on Wednesday. 
            Other events scheduled for the week include the annual Children's Fair on Thursday, May 5 from 4:30-7pm at the Cherokee Indian Fairgrounds.  The event will include rides, games, food and more for the entire family.  Then, on Friday, May 6, Teacher Appreciation Day will be held. 
            Jerlean E. Daniel, PhD, executive director of NAEYC, commented, "Today, we know more than ever before about how important children's earliest years are in shaping their future learning and development.  The Week of the Young Child is a time for our nation to recognize how critical the early years are and to reaffirm our commitment to ensuring that all children and families have access to high-quality early childhood programs and services."