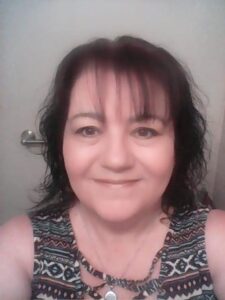 Tina Murphy Curry, 52, of the Wolftown Community, went home to be with the Lord Saturday, March 18, 2023. A native of Cherokee, she was the daughter of Carl Murphy of Maggie Valley and Mary Bradley and her husband Mack of Cherokee.
Tina was preceded in death by sister, Trina Murphy, and grandparents, Harriett Johnson, James Burrell Johnson, Mary Murphy, and Lawrence Murphy.
She is survived by her husband of 15 years, Dennis Curry; two sons, William Murphy and wife Heather of Cherokee, and Eric Dossett of Cherokee; one daughter, Courtney Dossett of Kings Mountain; grandchildren, Noah, Xander, Lily, and Dominic; Brothers, and sisters, Elizabeth (Red) Murphy, Joseph Murphy, James Murphy, and Amanda Bradley; many nieces, nephews, and cousins.
A celebration of life will be held at a later date.