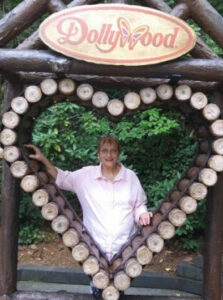 Nora Jane George, age 74, passed away on Friday, March 10, 2023, at Mountain View Nursing Center.
She is survived by her fiancé, Albert Teesateskie; children, Diane Woolverton, Jerry Woolverton, Norman Woolverton, Michael Kirby, and Larissa Teesateskie; brothers, Davey, Bill, Keith, and Shaun; sister, Barbara; 16 grandchildren; and 20 great-grandchildren.
Nora was preceded in death by her parents, Ralph Murro and Elizabeth Jean Rogers; daughter, Sharon Woolverton; brother, Dickie; and sister, Tracey.
Nora made her living as a waitress. She worked at the Stockyard Steakhouse for over 20 years, but she got her start at El Camino Restaurant with Nathan and Ginger. Nora was very caring and giving. Everyone that knew her, loved her. She will be missed by many.
Per Nora's wishes, no services will be planned at this time.
Long House Funeral Home assisted the family with final arrangements.