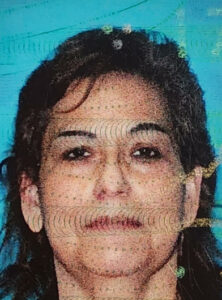 Deborah Dee Walkingstick, age 58, passed away on Friday, March 3, 2023, at her residence in the Birdtown Community.
She is the daughter of the late Wayne Walkingstick and Frances (Catt) Walkingstick.
Deborah is survived by her two Sons, Tyler Washington and Michael Walkingstick; one grandchild, Taelyn Sophia Washington; sister, Marian Littlejohn; nieces, Christina Littlejohn and Lucy Lira; great-niece, Alextina Littlejohn; and great-nephew, Keni Littlejohn.
In addition to her parents, Deb is preceded in death by her brother, Duane Eddy Walkingstick.
A visitation will be held on Saturday, March 11 in the chapel of Long House Funeral Home beginning at 12 p.m. A formal funeral service will begin at 2 p.m. with Matthew Tooni and Dan Conseen officiating. Burial will be in the Birdtown Cemetery. Pallbearers will among family and friends.
Long House Funeral Home assisted the family with final arrangements.