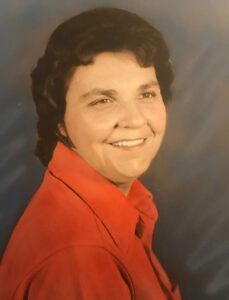 Elba Parker Crain passed away at her home in Cherokee on Tuesday, Sept. 24, 2019.  She was born to Ben and Flora Lambert Parker in 1934 in Cherokee.   She owned and operated Eljawa Campground for 48 years.  She loved her family and the many friends she made in her business.
Elba is survived by her daughter, Janie, and favorite son-in-law, Jim English of Bryson City; grandchild, Kelly English Douglass and husband John; great grandsons, John and James who were the light of her life; brothers, Carroll, Don and Tom Parker all of Cherokee; step-daughters, Jolene Mathis, Susan Childers, and Shelda Cooper; foster children, Blain Parker and Jessie Joe Terrazas; a special friend of the home, Lester; and many nieces and nephews whom she loved dearly.
She was preceded in death by her son, Charles Kenneth (Dude) Underwood; step-daughter, Hilda; husbands, Kelly Underwood and Wade Crain; sisters, Hilma, Jeanette, Kathleen and Christine; and brothers, Edgar, Claude, Jerome, and Gerard.
Funeral Service will be held Saturday, Sept. 28 at 3 p.m. at the Tow String Baptist Church in Cherokee.  Visitation will be at the church from 1 p.m. till the Service begins. Burial will follow at the Tow String Community Cemetery.