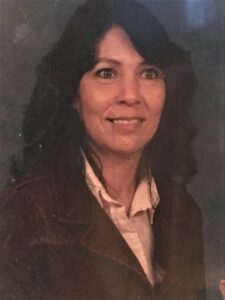 Mary Ann Crowe Rich, 74, of Cherokee, passed away Saturday, Jan. 26, 2019 at the Cherokee Indian Hospital. 
She is survived by her children, Robin Lambert, Julie Smith, Richard Smith, Greg Smith, Crystal Rich, Michael Rich, Shawn Rich, and Walter Rich; numerous grandchildren and great grandchildren; and one sister, Martha Sherrill. 
Mary Ann was preceded in death by her husband, Franklin Rich; her mother, Katie Jessan; one son, Jon Smith; one daughter, Monica Singer; and brothers, Ossie Crowe, Mike Crowe, and Denny Crowe. 
Memorial services will be held at Long House Funeral Home on Friday, Feb. 1 at 3 p.m.