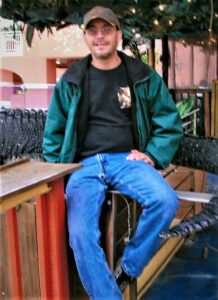 Jamie Everett Reagan, 47, of Whittier, passed away Tuesday, Jan. 29, 2019 at his residence.
Jamie had a wonderful sense of humor and the world was his son.
He is survived by his son, James Reagan of Cherokee; his father, Everett Reagan; step-mother, Shirley Reagan; brothers, Bobby Reagan (Rachel) of Cherokee, Kasey Reagan (Christina) of Lakeland, Florida; sisters, Mary Mata, Felisa Mata, and Erin Kirkland (Stephen) all of Cherokee; many aunts, uncles, nieces, nephews, and cousins also survive.
Jamie was preceded in death by his mother, Ruth Hornbuckle Mata; brother, Shawn Reagan; maternal grandparents, Ben and Mary Hornbuckle; and paternal grandparents, Emmett and Mary Reagan.
Visitation will be held on Saturday, Feb. 2, from 12 noon until 2 p.m. at Long House Funeral Home with funeral services to follow at 2 p.m.  Pastor Randall Miller will officiate.