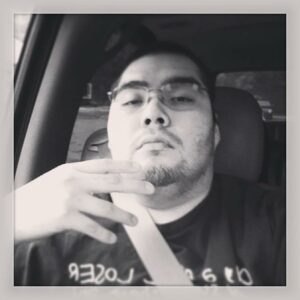 Stephen S. Queen "Bubba", 29, passed away on Sunday, Jan. 29, 2019 at Mission hospital in Asheville.
He was born to Loretta A. Queen and the late Charles S. Queen on July 18, 1989. Stephen resided in the Wolftown Community of Cherokee and he worked at Holiday Inn Express and Suites. He was a loving son, brother, friend, and father. He was a unique soul who was taken too soon, and he will always be loved and missed by many.
In addition to his mother Loretta, Stephen is survived by his son, Galvin Reed; his sister, Amber Sneed and husband Jimmy Farris; one niece, Kaneetha Bradley; one nephew, Cole Bradley; aunts, Rosie M. Hornbuckle (Clyde Locust), Valane "Molly" Bowman, Sue Long, Kate Cooper (John Cooper); uncle, Larry Hornbuckle; great aunts, Mable Frizzell, Frances "Pokie" Cucumber; Nanny Suzanne Hornbuckle; and many cousins.
In addition to his father Charles, Stephen is preceded in death by his grandparents, Martha and Bascom Queen, Calvin and Ollie Hornbuckle, Peggy Hornbuckle, and Jim Hornbuckle; and three uncles, Clarence "Bridges" Cucumber, John Henry Queen, and James "Buggs" Queen.
Visitation will be held at Long House Funeral Home on Wednesday, Jan. 30 from 11 a.m. until 12 noon with funeral services to follow at noon. Pastor Danny Lambert will officiate.