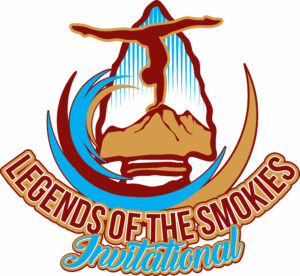 New Vision Gymnastics and MGK Productions have teamed up to host the second annual Legends of the Smokies Gymnastics Competition on Feb. 1-3 at Harrah's Cherokee Casino Resort.  This event is expected to bring in over 900 gymnasts and their families as well as judges and coaches from across the country.
"We are so excited to be back in Cherokee this year for our second annual Legends of the Smokies competition," said April Ostojic, of New Vision Gymnastics and an organizer for this weekend's meet. "Harrah's and the Cherokee reservation provide a unique and fun atmosphere for a gymnastics' weekend, and we are looking forward to happy famililes and gymnasts again this year. We have grown a lot in one year and have over 900 gymnasts and families from four surrounding states coming to compete this weekend."
New Vision team members, including several members of the Eastern Band of Cherokee Indians, who will be competing this weekend include the following: Alyssa Crisp, Chloe Breedlove, Alliyah Hunnicutt, Catherine Shannon, Kennedy Crawford, Talley Kinsland, Haize Moore, Eliza Tate, Ella Matheson, Sara Toineeta, Libby Lewis, Olivia Newkirk, Audrey Pressley, Addison Coker, Nikki Toineeta, Zoe Candiotti, Gracie Buck, Lillian Ostojic, Eliza Wahtera, Giovanna Williams, Charlotte Bumgarner, Savanna Bubenick, Alyssa Awtrey, Maggie Jamison, Claire Ball, Victoria Dugas, Annalise Wike, Abby Manshack, Laney Garner, Alyssa Shannon, Lillian Shannon, Emery Noffsinger, Lily Brinson, Kenna Conlin, Natalie Chockla, Ella Raby, Kinley Young, Lucee Wilson, Mia Krueger, Ila san Souci, Tinley Sunderhaus, Alexa Morales, Ella Brinson, Shawnee Kirkland, Naomi Feagin, Lucy Maney, Karleigh Nixon, Mackenzie Scranton, Sasha Widman, Sylva Widman, Jolie Davis, Zoey Passmore, Lydia Norman, Isabelle Mullen, Taylie Payne, Isabella Brant, Madison McCall, Lyndzie Hughes, Boston Stringer, Brandy Barlow.
For more information, visit: www.legendsofthesmokies.com or call (828) 342-4050 or the New Vision gym at (828) 524-1904.
– One Feather staff report