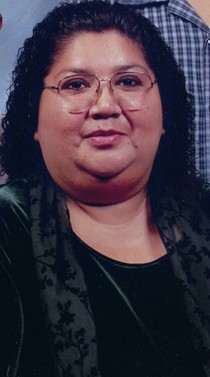 Donna West Welch, age 55, of the Big Cove Community, went to her eternal home on Jan. 23, 2019 at the Cherokee Indian Hospital. 
She was the daughter of Emily West and the late Norman West.  Donna was a domestic engineer, who during her life had babysat many children.  She was a member of Bethabara Baptist Church. 
Donna is survived by her loving husband of 38 years James Welch Sr.; sons, Leroy Welch (April), Simpson Jorge Welch (Mystikal); daughter, Kerra Driver (Dooner); step-sons, Emerson Welch, Chuck Taylor, and Jamie Panther; sister, Norma Craig (Bo); daughter-in-law, Lou Welch; special daughter Janell Panther; sister-in-laws, Mattie Welch and Sharyn Panther; grandchildren, Pippa Spencer, Harper, Laurel, Emery, Achai, Marla, Ice, Jaylee, McKain, Timby; and special friend, Linda White.   
Visitation will be held on Sunday, Jan. 27, 2019 from 5 p.m. until 10 p.m. at Bethabara Baptist Church.  Funeral services will be held on Monday, Jan. 28 at 11 a.m. at Bethabara Baptist Church.  James "Bo" Parris, Bobby Watts, Eddie Sherrill, and Tony Cochran will officiate.  Burial will follow at the Armachain Cemetery in the Big Cove Community.  Pallbearers will be Aaron Smiley, Nolan McIntosh, Robert Welch, Michael Joe Welch, Jaiden Welch, AJ Welch, Jr. Panther, Jesse Jr., Justin French, Jackob Craig, Joe Panther, and Harley Maney, Jr.  Honorary pallbearers will be Bo Craig, Davis Welch, John McCoy, Wade Wolfe, Darius Thompson, Joseph Solis, Damion Solis, Jeremy Hyatt, and Cody White.
Long House Funeral Home assisted the Welch family.