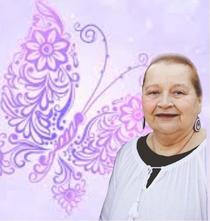 Olivia Martinez, 69, of Cherokee, passed away Thursday, Jan. 17, 2019 at Erlanger Hospital in Chattanooga, Tenn.
She is survived by her children, Roger Neadeau (wife Carla) of Cherokee, Mara Lopez (husband Gabe) of Camarillo, Calif., Terri Neadeau of Oxnard, Calif., Blane Saipaia (wife Ruby) of Canton, Ohio, and Michael Lopez of Cherokee; 15 grandchildren; 8 great grandchildren; her mother, Lucila Hernandez of Woodland, Calif.; one brother, Ruben Martinez Jr. (wife Renee) of Ventura, Calif.; several aunts, uncles, two nephews, and friends also survive.
Olivia was preceded in death by her father, Ruben Martinez; and one son, Alexx Echevarria.
Memorial services will be held at the Sacred Heart Church in Ventura, Calif. on Tuesday, Jan. 29 at 11 a.m.
Long House Funeral Home assisted the Martinez family.