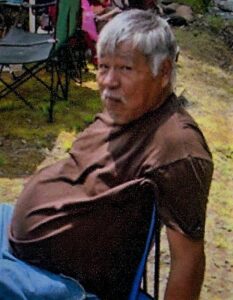 Eli George, 71, of the Snowbird Community in Robbinsville, passed away Friday, Jan. 4, 2019 at his residence.
Eli loved to fish and was fond of vintage cars.  He always made friends with everyone he met.  He divided his time between Cherokee and Snowbird with extended family.  Eli was father to T.C. and Melissa when he didn't have to be.  He went home to heaven loved and missed by many.  The ones lucky to know him are better for it.
"I Love you like a dad now and always you are the superman in my life when I needed a hero, love you always now and always " T.C.
Eli is survived by his longtime companion, Jenette Jumper; his children, Suzanna Morgan (husband David), T.C. Jumper, Melissa Seay, and Nathan Jumper; one brother, Edwin George; nephew, Eddie George; cousins, Sam and Clara Saunooke; and many friends.
He was preceded in death by his parents, Jackson George and Annie Long George; and one brother, Cain George.
Visitation will be held on Monday, Jan. 7 from 12 p.m. until 2 p.m. at Long House Funeral Home with funeral services to follow at 2 p.m.  Pastors James "Bo" Parris and Greg Morgan will officiate.  Burial will follow at the George Family Cemetery in the Birdtown Community.