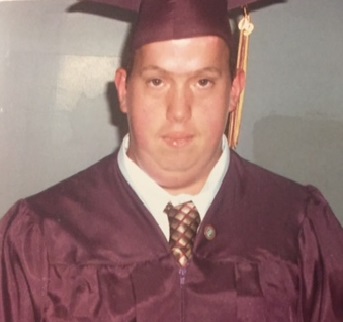 Nathanael Z.  Shinkman, 27, of the Wrights Creek Community in Cherokee, passed away unexpectedly Sunday, Nov. 5, 2017 at Mission Hospital in Asheville.
Nathanael was a Duke fan.
He is survived by his father, Larry R. Hornbuckle; one brother, John R. Hornbuckle; two sisters, Candice S. Hornbuckle and Jessica K. Hornbuckle; one nephew, Joshua Hornbuckle whom he thought of as a son; and nieces, Kyla George, Makayla George, Rosa Reyes, and Maria Reyes.
Nathanael was preceded in death by his mother, Judith O. Hornbuckle; paternal grandparents, Huey Roberts and Hazel McQueen; one sister, Tamara Shinkman; and one uncle, Edgar Roberts.
Visitation will be held on Tuesday, Nov. 7 beginning at 6pm at the Wrights Creek Baptist Church where the body will remain until the hour of service on Wednesday, Nov. 8 at 2 pm.  Pastors Bo Parris and Eddie Sherrill will officiate.  Burial will be at the Hornbuckle Cemetery.  Pallbearers will be among family and friends.
Long House Funeral Home is assisting the Shinkman family.