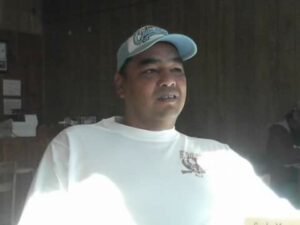 Ronald "Boog" Lambert, 58, of Cherokee, passed away Wednesday, Oct. 25, 2017.
Boog was an avid fisherman and was a big Carolina and Braves fan.  He loved his family dearly and will be greatly missed.
He is survived by his parents, Garfield Ronald Lambert and Bernice Welch Lambert; one son, Brett Brady; two daughters, Ashley Brady and Erica Lambert; one sister, Amanda Sue Lambert; two nieces, Kaiden Lambert and Journie Armachain; two nephews, Dason Bryant and Tristan Armachain; special cousin, Pam Lambert; and several special fishing buddies and co-workers.
Boog was preceded in death by one sister, Theresa Diane Brady; one aunt, Hazel Lambert.
Visitation will be held on Monday, Oct. 30 from 12-1pm at Long House Funeral Home with funeral services to follow at 1pm.  Pastor James "Bo" Parris will officiate.  Burial will follow at the Mary Lambert Family Cemetery on Herman Lambert Road.  Pallbearers will be T.K. Meyers, Rick Maney, Richard Jenkins, Ben "Budda" Fuller, Mark "Fluff" Lambert, and Brett Brady.