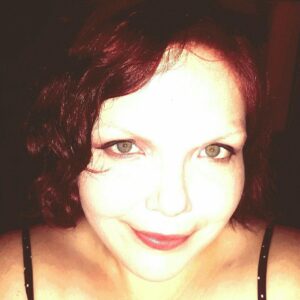 Megan Judi Terrell, beloved mother, sister, soulmate and daughter lost her valiant battle against Systemic Lupus on Monday, Oct. 16, 2017, but won the war over this insidious illness.
She was preceded in death by her daddy, Mike Terrell.
She is survived by the sunshine of her life, her daughter, Izabella Wilson(Bellaboo); her loving soulmate, John Wilnoty; siblings Brian and Christina Terrell, Coleman and Tonya Terrell; two loved nephews, Christian and Gabriel; her special sister, Stormi Welch; her momma, Suzie Terrell, and several uncles, aunts, cousins and friends.
She touched the lives of so many in her 32 years on this earth. If we learn nothing else from her life and now her passing, let us learn compassion for all who suffer daily behind bright smiles, while they fight an invisible foe of autoimmune diseases! If each of us harnesses just one ounce of her strength, compassion and tenacity, the victory is hers!
When possible, in lieu of flowers donations in her name to the Lupus Foundation of American (or Lupus Foundation of America-North Carolina Chapter) would be her desire so the battle can truly be won!
Visitation will be held on Friday, Oct. 20 from 2-3pm at the Cherokee Methodist Church with a memorial service to follow at 3pm.
Long House Funeral Home is assisting the Terrell family.