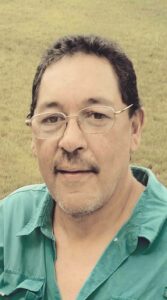 Charles Steven (Chuck) Lambert, 54, of Bryson City, went home to be with the Lord, Thursday October 12, 2017. A native of Swain County, he was the son of the late David Eugene and Golinda Saunooke Lambert. In addition to his parents, he is also preceded in death by one daughter, Stevie Lambert, and two brothers, Crock Lambert and Adam Lambert.
He is survived by his wife of 10 years Teresa; one son, Uriah Evan Lambert of Cherokee; two brothers, Robert Bigmeat and wife Marina of Cherokee, and John Ray Bigmeat of Tennessee; one sister Susie Bigmeat of Cherokee; two stepchildren, Mareia Tippins of Bryson City, and Gary Tippins of Lenoir; six grandchildren; several nieces and nephews, and a fur baby, King Charles.
The family will receive friends from 12-2pm on Saturday, Oct. 14 at Crisp Funeral Home.
In lieu of flowers, the family will accept donations to assist with expenses.