Charles "Inky" Crowe, 71, of Morganton, passed away Tuesday, July 7, 2015 at the Burke Hospice and Palliative Care Center.  Born in Swain County on Dec. 12, 1943, he was the son of the late Betty Crowe George.  Inky was an active member of the Deaf Mission at First Baptist Church.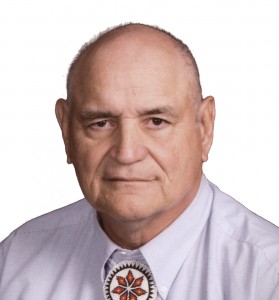 He moved to Morganton in 1950 to attend North Carolina School for the Deaf (NCSD).  He played football for the school and was twice recognized as a Deaf All American.  After receiving numerous sports accolades during his high school career, he was inducted into the NCSD Athletic Hall of Fame in 1979 and to the Burke County Sports Hall of Fame in 2011.  After graduation, he went to work for ENCSD for a number of years.  In 1974, he moved back to Morganton to work at NCSD where he enjoyed working and coaching until his retirement.  Charles served as treasurer of the NCSD Alumni Association, on the North Carolina Deaf Golfers Association, and on the North Carolina Council for the Deaf and Hard of Hearing.
Crowe is survived by his wife of 48 years, Georganne Brown Crowe of the home; sons, Dee Crowe and his wife, Mary, of Scottsdale, Ariz. and their daughter, Vivvy Crowe, and John Crowe and his wife, Kristin, of High Point; sisters, Kathryn Verran of Grapevine, Texas, Donette Lossiah of Cherokee, and Aubry Bigmeat of Cherokee.
In addition to his mother, Inky was preceded in death by two brothers, Sonny and Don Crowe; and a sister, Glenda C. Niccum.
The family will receive friends from 1-3pm on Saturday, July 11 at First Baptist Church of Morganton.  The funeral will be held in the church at 3pm with the Rev. Tom Lineberger officiating.  Burial will follow in Burke Memorial Park.
Memorial contributions may be made to NCSD Foundation, P.O. Box 1397, Morganton, NC 28680 or to Burke Hospice and Palliative Care, Inc., 1721 Enon Road, Valdese, NC 28690.
Sossoman Funeral Home and Crematory Center is assisting the family with the arrangements.  Condolences may be sent to the family by visiting www.sossomanfh.com.