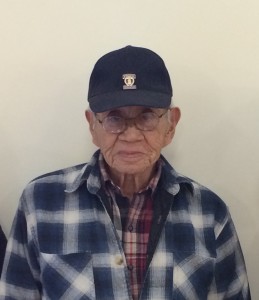 Edward Francis Jackson (Frank), 88, of the Wolftown community, passed away unexpectedly June 30 at Mission/St. Joseph's Hospital. He was the son of the late Margie Arneach and Edward and Ella L. Jackson.
He was a veteran of the U.S. Navy and served in WWII on the USS Raccoon Tanker. He was employed by General Motors in Flint, Mich. for a number of years and a member of the Qualla Co-Op as an active pottery maker. He was also an active member of the Wolftown Community Club.
He was preceded in death by his loving wife, Elizabeth Bigmeat Jackson; sons, Perry and Gary Jackson; daughters, Charlotte Margaret and Gwendolyn Conseen; grandchildren, Davey Smith, Krystan Saunooke and Tahnee Arkansas; sister, Katie Conseen Lambert and brothers, William and Jacob Jackson; nephews, Denny and Jacy Jackson.
He is survived by daughters, Paulette Smart, Sheila Arch, Annette Jackson, Jennifer Jackson, Kim Jackson, Lula Jackson and husband Abe Queen all of Cherokee, Rosalyn Jackson of Flint, Mich., and one foster daughter, Patricia Brown of Cherokee; six sisters, Geraldine Thompson and Edith Crowe of Cherokee, Lou Jackson and Shirley Oswalt of Robbinsville, Ethel Moose and Ester Williams of Hickory; one brother, Gilliam Jackson of Cherokee; 18 grandchildren; 36 great grandchildren; 16 great great grandchildren; 10 nephews and four nieces.
Funeral services will be held on Friday, July 3 at 2pm at Rock Springs Baptist Church. Revs. Greg Morgan and James (Bo) Parris will officiate with burial in the Bigmeat Family Cemetery.
Family members will serve as pallbearers.