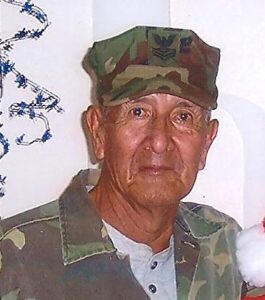 Wilson Junior Thompson, 77, of Cherokee, passed away on March 11, 2015 at Mission Hospital following an extended illness. Wilson is the son of the late Wilson Thompson Sr. and Martha Owle Thompson.
Wilson is survived by his wife, Anita S. Thompson; children, Ada Jay "Ducky" Thompson, Homer "Doo" Thompson and John "Bug" Thompson; brothers, Eugene Thompson with wife Geraldine and Edison Thompson; one sister, Amanda Thompson and two grandchildren; and surviving special friends Skip Meyers, Truman Taylor, Lloyd Owle and Holly Bird.
Wilson is preceded in death by brothers, Simon Thompson, Ennis Thompson, Adam Thompson and Lawrence Thompson.
A visitation will be held on Friday, March 13 at the Cherokee Methodist Church from 5pm-12am (midnight). The funeral service will be held on Saturday, March 14 at 1pm. Burial will follow at the Thompson Family Cemetery. Pall Bearers include: Gene Thompson, Ed Thompson, Will Thompson, David Owle, Jay Sequoyah, Stanley Ledford, Justin Ledford and Dean Swimmer. Pastor James "Bo" Parris will officiate.