Brianna Jade Bradley, 21, of Cherokee, passed away unexpectedly on Sept. 16, 2014 in Cherokee.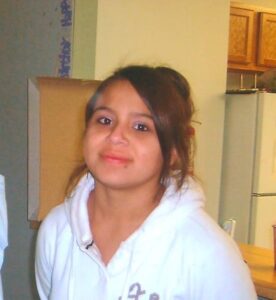 She is the daughter of the late John Lewis "Johnny" Bradley and surviving mother, Peggy Lynn (Saunooke) Bradley of Cherokee.
Also surviving are her two girls, Braelyn Johnay Bradley Murphy and Marley Christine Murphy; grandparents Solomon and Mary Ann Saunooke; a brother, Jeffery Bradley and three sisters, Chavis R. Wright, Brandi Cooper and Stephanie Hornbuckle; three uncles, Tom Saunooke, Jonah Saunooke and Sam Taylor all of Cherokee.
A visitation will be held at the Bethabara Baptist church in Birdtown Community on Friday, Sept. 19 starting at 5pm.  Brianna will remain at the church until the funeral service officiated by Pastor Jimmy Lambert on Saturday, Sept. 20 at 11am.  An immediate burial will follow the service in the Saunooke Family Cemetery with Cameron Cooper, Jonah Cary, Matt Cary, Nick Swayney, Chris Murphy and John Swimmer acting as pall bearers.
Long House Funeral Home assisted the family in the final arrangements.
(Note: This obituary was updated by Long House Funeral Home on Sept. 18.)