BOYS CLUB SCHEDULE
Tuesday, Sept. 16 – Health Screen – 7:30 a.m. to 8:30 a.m. – Club Lobby
Wednesday, Sept. 17 – Board of Directors Meeting – 8:30 a.m.
Thursday, Sept. 18 – Safety Committee Meeting – 11:30 a.m.
OUR THOUGHTS AND PRAYERS
The Club extends its sincere sympathy to the friends and family of Jerry Lee Lossiah who passed away on Sept. 10.  Jerry was the brother of Rick Lossiah of the Boys Club's Construction and Facilities Department. Please keep this family in your thoughts and prayers during this difficult time.
CHEROKEE BOYS CLUB GARAGE FUEL SYSTEM CHANGES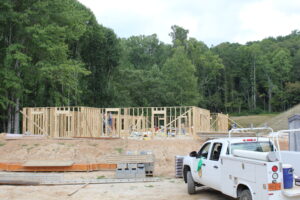 In a few weeks the CBC Garage will migrate to a new fuel management system.  This changeover will make the chip keys currently used to track fuel transactions obsolete.  The new FUELMASTER management system will use plastic smartcards similar to a credit card.  The CBC Garage is taking this time to update its user database for accounting and security purposes.
The changeover will require all fuel pumps to be out of order for approximately one day.  CBC Garage will keep everyone updated on the date and time as it approaches so that each department can fill up accordingly.  We thank you for your cooperation during this transition period and we look forward to the improved service and reporting capabilities this new system has.