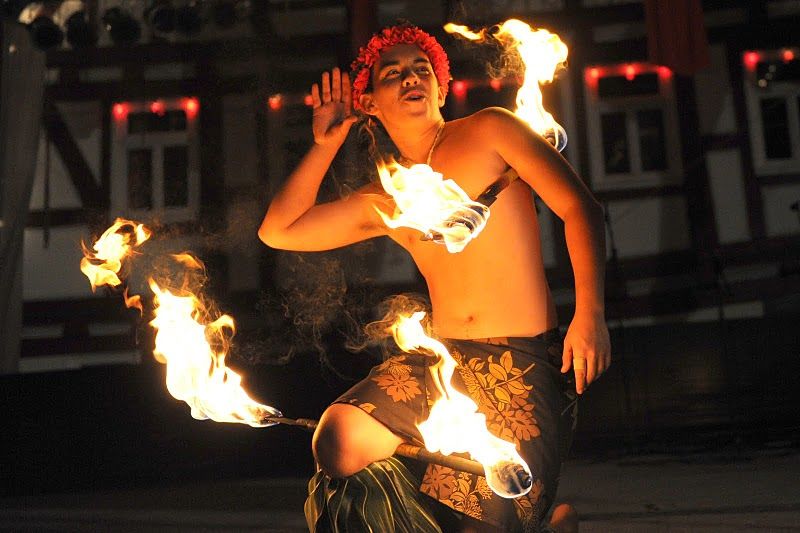 Folkmoot USA is presenting the 31st Folkmoot Festival on July 18 – 27, and two of those performances will take place in Cherokee.  One Cherokee group will join a Folkmoot group for a performance/workshop at the Cherokee Indian Fairgrounds on Saturday, July 19 at 2pm and Saturday, July 26 at 3pm.  General admission: Adults $10, Children (12&under) free.
One of the region's most popular annual events, the 10-day Folkmoot Festival has an economic impact of $9.2 million, attracting thousands of people to Western North Carolina from across the United States.
Colorfully costumed traditional dancers and musicians traveling to the USA from different countries are the centerpiece of North Carolina's Official International Folklore Festival. Continuing a tradition spanning three decades, about 250 performers from 9 cultures will perform at 14 different venues in 7 counties throughout Western North Carolina.
Folkmoot means "Meeting of the People" in old English and our mission includes providing opportunities for cultural exchange. Audiences are invited to meet the performers before and after performances and during other Festival events. Folkmoot's international performers want to talk with you and appreciate learning about your cultural heritage. In 2014, dancers and musicians from Chinese Taipei, Trinidad, Colombia, Russia, Turkey, Romania, and Hawaii, USA, along with groups representing Appalachian and Cherokee cultures are expected to perform.
Info: www.FolkmootUSA.org or (877) 365-5872 (FOLKUSA).
– Folkmoot USA