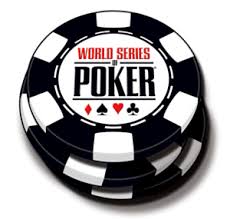 The World Series of Poker returns to Harrah's Cherokee Casino Resort this April. Games are No Limit Hold-em, Omaha High-Low, and Pot Limit Omaha with three 1- or 2-day tournament events each day. Twelve event winners will take home a WSOP Circuit Event Ring. Additionally, a ladies event winner will receive a prize pendant. Two seats to the WSOP Circuit National Championship in Atlantic City will be awarded. Registration begins at 6pm on April 2 at Harrah's Cherokee.
In 2013, Cherokee shattered records for southern WSOP event attendance. This year Harrah's Cherokee will field 110 tables in the Event Center & will feature circuit dealers from around the country. Buy-ins will range from $135 to $1,675.
Reserve your area hotel room today by calling 1-800-CAESARS and mention code WSOP14.
– Harrah's Cherokee