Bill Ledford, former Tribal leader of the Eastern Band of Cherokee Indians, passed away on Monday, Oct 28.  A memorial service will be held on Sat. Nov. 2 at 4pm at the Chief Joyce Dugan Cultural Arts Center.
Ledford served the tribe for more than 25 years. As Vice Chief he served from 1995 to 1999. Earlier, he served a short term as Vice Chief in 1987-91.
Ledford served as a Birdtown Representative on Tribal Council for eight years (1967-69, 1969-71, 1973-75, 1981-83).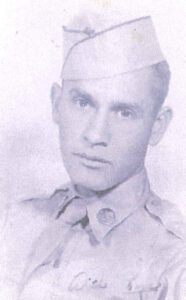 He also served in the United States Armed Forces.
The public is invited to attend his memorial service.  Flowers may be sent in honor of Ledford to Long House Funeral Home in Cherokee.