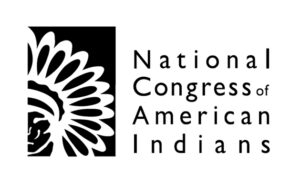 TULSA, Okla. – The National Congress of American Indians (NCAI) elected a new Executive Committee on Thursday, Oct. 17 at the 70th Annual Convention & Marketplace. The Executive Committee is charged with advancing the mission of NCAI to protect and advance tribal sovereignty by representing the issues and priorities of tribal nations throughout the country.
The following were elected:
President: Brian Cladoosby, Swinomish Indian Tribal Community
First Vice President: Michael Finley, Colville Tribes
Recording Secretary: Robert Shepard, Sisseton Wahpeton Oyate
Treasurer: Dennis Welsh, Jr., Colorado River Indian Tribes
The Executive Committee is elected by NCAI membership: the President, First Vice President, Recording Secretary, and Treasurer are elected by the entire membership; and the twelve Regional Vice Presidents are elected by each respective region. Each of these officers is a member of the NCAI board and serves a two-year term.
– NCAI