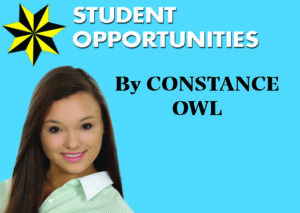 As I begin the last leg of my senior exit project, I took the opportunity to reflect back on the sixteen weeks of articles I have contributed to the Cherokee One Feather that speak to the many issues of Native education. In deciding what this week's focus should be, I feel a need to address the culture of education within the Native community. Across the United States, and specifically in Indian Country, all agree that education is the key to a more successful future for Native students, yet rhetoric from tribal politicians and uncountable initiatives from tribal schools and education departments are not making the inroads or meeting the goals they seek, why? 
Through my research for the articles I have written for the One Feather and for the other national education blogs I contribute to, I have come to the realization that the statistics of poor achievement for Native students as a whole- is NOT an issue of lack of funding, of fewer opportunity, of social displacement, or racial prejudice, but rather, it is an issue inherent in our own culture. No amount of Federal dollars, scholarships, or diversity admission practices can positively impact something so deeply entrenched in the Native psyche. The only way to affect change in our own Native experience and "mind-set" is to do the hard work ourselves, and it begins at home and in our early formative years.
Just as the Native language immersion programs across Indian Country have successfully proven, real change starts early and demands the support and active participation of the family. Conversations, communication, environment, and support must begin in preschool so that the student learns to honor and respect the role education plays in their lives and how it impacts their future. I appreciate that this has been my personal experience, and I attribute my success as a student to it. Even in elementary school, college was not an option far off in my future but instead a clear expectation. Dropping out of school, failing to strive for success, or not respecting my primary obligations as a student, was never a subject of debate. My family created an environment that helped me learn time management, responsibility, prioritization, and was academically supportive at every turn. My value as a child was never judged on my academic success or failure, but I clearly understood the value placed on my effort.
I believe the Native community must place education in a higher place of honor by supporting the academic environment of Native students with as much energy as they do a Friday night football game. Science, math, and literature classrooms should get the same level of endorsement as football stadiums, basketball gyms, and vocational programs. Tribal political candidates should stop using the word "education" as a catchword, or speaking of it in a generic way, and instead, clearly outline their specific agendas for improvement and forward movement. This is the only way that we will effectively address the culture of Native education and provide a better tomorrow for Native students.
What ways could our own community do a better job? A "wish list" might include an after- school homework lab where students could get support and tutoring, more Advanced Placement and Honors courses made available to high school students, a high school liaison with the Higher Education Department to advise and prepare students in the years leading up to their college plan decision time, financial support for summer academic opportunities that students may be interested in, and more inclusion for Native students living on and attending schools in surrounding counties. These efforts and others could make huge advancements in our own drive toward improved Native student achievement.