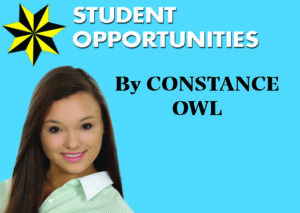 A unique feature of our Native communities, and other communities like ours throughout Indian Country, is our connection to one another. This unity is more than just ethnicity, tribal affiliation, or even a spiritual one, it is also our ancestor's collective historic experience, and more importantly, our hope for a better future for our tribes, and all Native peoples. To this end, this week's highlighted opportunity for youth involvement is UNITY.
UNITY's mission is to "foster the spiritual, mental, physical and social development of American Indian and Alaska Native youth, and to help build a strong, unified and self-reliant Native America through involvement of its youth."  Recognizing that successful change must start with a proactive and involved youth, UNITY has served the leadership needs of American Indian and Alaska Native youth for 37 years. Today UNITY is a national organization with over 140 youth councils operating in 31 states and Canada.
UNITY founder J.R. Cook, a Cherokee Nation citizen from Oklahoma, worked with Native youth in leadership development for more than three decades. The organization grew from a small group of interested Indian youth in southwestern Oklahoma in 1976 to a national organization today with affiliated youth councils whose efforts and initiatives have touched the lives of thousands of Native youth. Cook devoted a decade of his life to the Upward Bound project at Southwestern Oklahoma State University in Weatherford, Okla. and became aware that there was more pressure for Indian youth to fail than to succeed. He saw the need for an organization to help Native youth use their talents in a positive way. Cook began working with the Weatherford community to purchase and renovate a building that housed the Southwest Indian Cultural Center. Through the center, a dropout prevention and cultural retention education grant was received to work with students in 10 public schools in western Oklahoma.The project was so successful in increasing self-esteem among participants that Cook was presented with the opportunity expand his efforts to regional and national levels. On April 16, 1976, United National Indian Tribal Youth, Inc. was incorporated as a non-profit organization in the state of Oklahoma to develop leadership among Native American youth. UNITY relocated its headquarters in 1978 to Oklahoma City.
At the 1980 National UNITY Conference in Great Falls, Montana, youth shaped their future by writing a "Declaration for Independence" in an initiative to take charge of their destiny. Youth pledged to be involved in the governmental decision-making process and promote economic development. The "Declaration" gained national attention and today Native American youth across the country are taking charge of their lives by serving others. They are helping their reservations, villages and communities by establishing tutoring programs, dance troupes, clean up days, healthy lifestyles campaigns, and other activities and projects to enrich their communities, and in doing so, their own lives. One of the organization's most recent campaigns is the "Together, We Will!" campaign calling for positive change in a "spirit of unity." The program empowers and engages the voices of youth in advocating for needed social changes, preserving Native cultures, building greater self-reliance, adopting healthy lifestyles, protecting the environment, creating coalitions for effecting change, strengthening families, understanding tribal sovereignty, and participating in all levels of government. UNITY is calling for supporters and its network of affiliated youth councils to send your stories and photos describing how individuals, youth councils, and others are working together to make a difference.
Learn more about how you and your community can become involved and contribute to this campaign by contacting the UNITY office or by sending an email with your request for information toTogetherWeWill@unityinc.org.
Personally, I am considering beginning a UNITY council in my community and encourage youth to get involved in this outstanding organization. For more information, visit the UNITY website at www.unityinc.org today.