HICKORY – Lenoir-Rhyne College will add five members to its Sports Hall Of Fame as Fred Brown, John Davidson, Meghan Jolly, R. Michael McWhirter and Henry Owl make up the Class of 2012.  The Hall Of Fame induction ceremony will be part of Lenoir-Rhyne's Homecoming Weekend and will take place in the P.E. Monroe Auditorium on L-R's campus at 11:15am on Saturday, Oct. 13.
The five will also be honored at halftime of Lenoir-Rhyne's Football Game with Tusculum, which begins at 2p.m., at Moretz Stadium.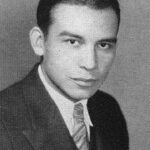 Owl (Lenoir-Rhyne, 1928) (posthumous) was the first Cherokee to graduate from a North Carolina college and the first-ever Native American to be admitted to L-R and represent the school in athletics.  An outstanding all-around athlete, Owl played three years on both the football (1925-27) and baseball (1926-28) squads and still holds the record for longest fumble return for a touchdown (1927 vs. Milligan).  He was also the first American Indian to be admitted to the University of North Carolina in 1928 and earned his master's degree in history in 1929 from UNC.  Owl testified before the United States Senate advocating for American Indian voting rights and was instrumental in the passage of a law granting citizenship rights to members of the Eastern Band of the Cherokee Indians, the last Indian tribe in the country to be guaranteed the right to vote.  Owl, who passed away in 1980, was an educator and coach for the Bureau of Indian Affairs (BIA) and worked for Boeing Aeronautical in Seattle, Wash.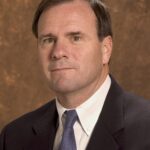 Brown (Lenoir-Rhyne, 1969) lettered three years in both football (1966-68) and track and field (1967-69) at L-R.  As a member of the football squad, Brown was part of three Carolinas Conference Championship teams and won the Sportsmanship Award in 1968.  He helped lead Lenoir-Rhyne to a 21-6 mark during his career with the Bears.  Brown, who earned his master's degree in health administration from North Carolina in 1980, retired in 2001 with the Rank of Colonel after 31 years of service in active duty and the National Guard.  He was also awarded the Order of the Long Leaf Pine in 2002 and was the first Air Force Officer inducted into the U.S. Army Officer Candidate School Hall Of Fame.  For the past six years, Brown has served as Group Vice President at Carolinas Healthcare System in Charlotte.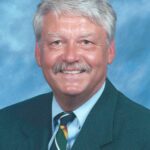 Davidson (Lenoir-Rhyne, 1970) was a three-year letterwinner (1968-70) on the Lenoir-Rhyne Men's Basketball Team.  He earned All-Carolinas Conference honors twice (1968-69 & 1969-70) and was an all-district, Lutheran College All-American and all-league tournament selection in 1970.  Davidson, who led the team in scoring his junior (18.5 ppg) and senior (19.6 ppg) seasons, was the Team MVP in 1969-70 and is a member of L-R's 1,000-point club (1,010 career points).  Davidson ranks fourth all-time in school history in career free throw percentage (.850) and led the Bears to a combined 48-31 record during his three seasons.  Davidson is self-employed and COO of Campus Recognition in Statesville.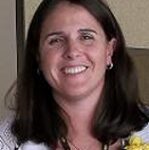 Jolly (Lenoir-Rhyne, 2002) played four years on the Lenoir-Rhyne Women's Golf Team (1999-02) and is still considered one of the best players at L-R and in the South Atlantic Conference.  One of the conference's first women's golf stars, she was a two-time NGCA All-American and three-time SAC Player of the Year (2000-02) during her career at Lenoir-Rhyne.  She was also a three-time all-league honoree and won the first South Atlantic Conference Women's Golf Championship in 2000.  Jolly competed in the NCAA Division II Women's Golf National Championship three times during her career (2000-02) and finished in the top eight in each appearance.  Jolly's best finish was sixth in the 2001 finals in Rock Hill, S.C.  After graduation, Jolly went on to compete in 22 events in the LPGA Futures Tour.  Jolly is currently the director of catering at Freebirds World Burrito in Austin, Texas.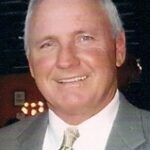 McWhirter (Lenoir-Rhyne, 1976) was a four-year starter on the Lenoir-Rhyne Football Team from 1972 to 1975.  He was the Team MVP in 1973 and earned All-NAIA District 26 and Honorable Mention Lutheran College All-American honors in 1974 after rushing for 828 yards and five touchdowns.  For his career, McWhirter finished with 2,553 yards rushing and 295 yards receiving to go along with 22 touchdowns as a fullback in the wishbone offense.  He was also a starter on the first-ever South Atlantic Conference Championship Team in 1975 and was the recipient of the Al Corelli Memorial Award.  McWhirter is a Senior Sales Representative for Medtronic, Inc., and currently resides in Belmont.  In addition, he has served as an Assistant Football Coach at South Point (N.C.) High School since 1999 and has been a part of two state championship teams (2003 and 2009).
– Lenoir-Rhyne