Margaret Ann Adams Payne, age 60, of Marble, passed away Sunday, July 22, 2012 at her residence.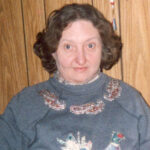 A native and lifelong resident of Cherokee County, she is the daughter of Doris Rogers Adams and the late Horace Adams. She worked several years as a day care worker and at District Memorial Hospital. She enjoyed going to Gospel singings, reading and working in her flowers. Margaret loved her cats and also had many friends at Divita Dialyisis.
     
     In addition to her mother, she is survived by her husband' Cecil Payne of the home; one daughter, Tonya Payne DeBolt and husband David of Franklin; three sisters, Brenda Cook and husband Joe of Marble, Linda Mack and husband W. G. of Murphy and Kathy Adams of Murphy. Three grandchildren, Rachael, Daniel and Dakota West and several nieces and nephews survive also.
     
     Funeral services will be held at 11am, Friday, July 27 at the Townson Rose Funeral Home in Murphy, NC with the Rev. Calvin Murphy officiating. Interment will be held in the Vengence Creek Memorial Garden Cemetery. Pallbearers will be David DeBolt, Jimmy Rogers, Gary Rogers W. G. Mack, Jason Hall.
    
     The family will receive friends from 6-8pm on Thursday, July 26 at the Townson Rose Funeral Home in Murphy NC.
    
     You may send tributes to the Payne family at www.townson-rose.com.
    
      Townson Rose Funeral Home is in charge of all arrangements.