Elizabeth Welch, 88, wife of the late Oscar Welch, died May 20, 2012.  She was born in Laurel Hill, Mississippi.  Her parents were Maud and Early Barnett.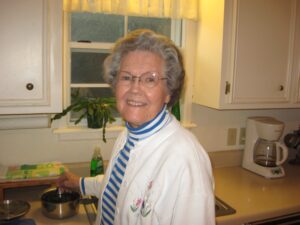 Mrs. Welch, a lifelong educator, taught student in Mississippi, New Mexico, Oklahoma, Colorado, and back to Mississippi.  Her students ranged from first grade to twelfth grade, and every year was her "favorite class with the best students."  She additionally served as Public Health Administrator for the Mississippi Band of Choctaw Indians.
     Mrs. Welch is survived by her children:  Earl Jackson, Hope Schulz, and Anita Welch Lossiah; her siblings:  Irene Lewis, Hilda Knoche, Earlene Barnett, Tommie Speights, Mary Curry and Lamar Barnett; eleven grandchildren; four great-grandchildren and many additional extended family.
     The pallbearers were Alan Schulz, Drew Johnson, Rob Lee, Adam Mann, Bo Lossiah, Dylan Lossiah, Jonah Lossiah and Johnny Gorny.  Her funeral services were held at McClain-Hays Chapel in Philadelphia, Miss. with burial at Laurel Hill Cemetery.