John Lloyd Smith, 68, of the Big Y Community went home to be with the Lord Wednesday May 23, 2012 at his residence. A native of Cherokee, he was the son of the late John David and Ollie Mae Sutton Smith. He retired with the Cherokee Indian Police Department starting as a tribal officer, becoming the Chief of Police and last a Tribal Investigator. He was a member of the Big Y Free Labor and participated in a lot of community events.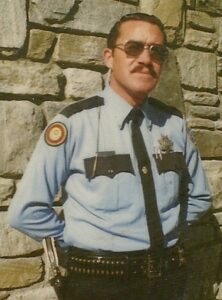 He was preceded in death by two sisters, Dorothy and Rosie.
     He is survived by his wife of 44 years, Maria Queen Smith; five children, Rhea Deanne Q. Sulanke and husband Mike of Edmond, Okla., Sherry Baldwin of Rocky Mount, VA, Dianne Smith of Murfreesboro, Tenn., John Allen Smith and companion Traci Wolfe of Bryson City, Leigh "Pud" Smith of Cherokee; granddaughter, Alicia Danielle Whiteside of Cherokee; six grandchildren; six great grandchildren; four sisters, Mary Bridges, Lilie Mae Tucker, Janie Smith, Doris Smith; four brothers, Ned, Sam, Hillard, and George Smith.
     Funeral services will be held 11a.m. Saturday at Wrights Creek Baptist Church of which he was a member and adult Sunday school teacher. Reverends Dan Lambert and Roland Whitaker will officiate with burial in the Smith Family Cemetery.
     Crisp Funeral Home is in charge of the arrangements.