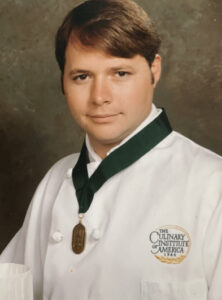 Jonathan Gilette McCarter, age 53, passed away from health complications on Tuesday, Jan. 24, 2023, at his residence in Whittier, N.C. He is formerly of Atlanta, Ga., Jacksonville, Fla., and Fernandina Beach, Fla.
He is preceded in death by his father, John M. McCarter; mother, Darlene A. Whitetree; and brother, Michael M. McCarter. Jonathan is survived by his sister, Jennifer McCarter Otalora of Whittier, N.C.; niece, Lauren P. Shaaber; and nephew, Jonathan B. Shaaber, both of Jacksonville, Fla.
Jonathan attended the Culinary Institute of America in Hyde Park, New York and graduated with a Bachelor's Degree in 1994. He loved cooking, golfing, fishing, and hunting. He loved bringing people pleasure through his culinary expertise.
A short graveside service will be held on Wednesday, Feb. 1 at 3 p.m. in the Blythe/Whitetree Cemetery where Jonathan will be laid to rest by his mother. Pallbearers will be Greg Casper, Michael Edmondson, and John Burgess.
Long House Funeral Home assisted the family with final arrangements.