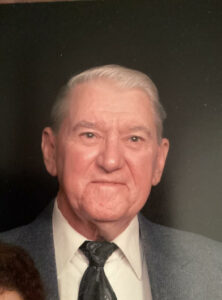 Billy Joe Sutton, was a young 85-years-old when he passed away at home with his loving family by his side on Wednesday, Jan. 11, 2023. Born Oct. 15, 1937 in Whittier, Swain County, N.C., he was the son of the late Algie and Bessie Sutton.
In addition to his parents, he was preceded in death by his two sisters, Barbara Brooks and Betty Lee Sutton. Billy is survived by his wife of 64 years, Janice (Moles) Sutton – aka Dissie; son, Steven Kyle Sutton Sr. his wife Kelly; his two grandsons, Steven Kyle Sutton Jr. and Jerry Christopher Sutton; and his great-grandson, Robert.
The family will be receiving friends and family on Tuesday, Jan. 17 from 4 p.m. to 6 p.m. at the Long House Funeral Home at 407 Wolftown Rd., Cherokee, NC. A funeral Service will be held in Chapel the following day on Wednesday, Jan. 18 with a burial to follow at the Bradley Cemetery in Cherokee, NC. with pallbearers being among the family and friends.
Long House Funeral Home assisted the family in the final arrangements.