By SCOTT MCKIE B.P.
ONE FEATHER STAFF
This commentary isn't about the mythical creature from Tolkien stories but a landmark federal case that has adversely affected tribal communities for decades.  The Supreme Court case of Oliphant v. Suquamish Indian Tribe ultimately decided that federally recognized American Indian tribes do not have criminal jurisdiction over non-Indians on their lands – a direct affront to tribal sovereignty.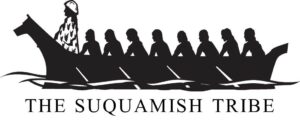 The case began in the summer of 1973 when Mark David Oliphant, a non-Indian living on the Suquamish's Port Madison Indian Reservation, attended the Tribe's annual Chief Seattle Days event.  He was arrested during the event by tribal police and charged with assaulting a tribal officer and resisting arrest.  Oliphant subsequently filed a writ of habeus corpus claiming the Tribe didn't have authority over him.  Daniel B. Belgarde, also a non-Indian, was also on the Oliphant case.  He had been arrested by Suquamish tribal police and charged with recklessly endangering another person and injuring tribal property following a high-speed chase through the reservation, and he filed a similar writ.
The vote on the Supreme Court in favor of Oliphant was 6-2 with Justice William H. Brennan Jr. taking no part in the case.
The late Justice Thurgood Marshall gave the dissenting opinion, joined by Chief Justice Warren E. Burger, "In the absence of affiramative withdrawal by treaty or statute, I am of the view that Indian tribes enjoy, as a necessary aspect of their retained sovereignty, the right to try and punish all persons who commit offenses against tribal law within the reservation."
Decades later, and the adverse effects are being felt every single day in Indian Country.
The issue of who has jurisdiction in cases in Indian Country is sometimes confusing.  The Department of Justice literally has a jurisdictional chart it uses and lays out the following scenarios:
If the offender is an Indian, it doesn't matter if the victim is an Indian or a non-Indian. All violations of the Major Crimes act have federal jurisdiction; all remaining crimes in tribal code have tribal jurisdiction.
If the offender is a non-Indian and the victim is an Indian, federal jurisdiction would apply. If both the offender and victim are non-Indians, state jurisdiction would apply.
Crimes listed in the Major Crimes Act include: murder, manslaughter, kidnapping, maiming, sexual abuse, incest, assault with intent to commit murder or assault with a deadly weapon, an assault against a minor (under 16), felony child abuse or neglect, arson, burglary, robbery, and felony larceny.
There has been some relief in the lack of jurisdiction issues with the passage of the Violence Against Women Act (VAWA) that gives criminal jurisdiction to tribes over non-Indians in the cases of domestic violence.  That portion of the law, passed in 2013, took effect in 2015 and the Eastern Band of Cherokee Indians (EBCI) has already prosecuted several such cases involving non-Indians.
Several months ago, the Muscogee (Creek) Nation in Oklahoma prosecuted a non-Indian for the first time in decades under the VAWA ruling.  Principal Chief James Floyd commented at the time, "This conviction shows that we are serious about Indian domestic violence and we will investigate these claims and take action to the fullest extent of the law to eliminate the domestic violence among our people."
See what can happen when tribes are given a chance at full jurisdiction?  It works.
In a New York Times op-ed piece entitled "Broken Justice in Indian Country", N. Bruch Duthu, the Samson Occom Professor of Native American Studies at Dartmouth College, wrote, "Even if outside prosecutors had the time and resources to handle crimes on Indian lands more efficiently, it would make better sense for tribal governments to have jurisdiction over all reservation-based crimes…Congress should enact legislation to overrule the Oliphant decision and reaffirm the tribes' full criminal and civil authority over all activities on tribal lands."
In an article published by Columbia Law School, Brenda Toineeta Pipestem, an EBCI tribal member who serves as an Associate Justice on the Cherokee Supreme Court, stated, "Without full jurisdiction over their lands, tribal nations are unable to protect their citizens and property from the criminal acts of non-Indians."
Support for full tribal jurisdiction rings out throughout Indian Country.  Three years ago, the General Assembly of NCAI (National Congress of American Indians) adopted a resolution that states in part, "…the National Congress of American Indians does hereby call on the United States government to expand inherent tribal criminal jurisdiction over all persons committing any crime in their Indian country in a manner that ensures the defendants have the same due process protections as required under the Tribal Law and Order Act of 2010 and the 2013 Re-authorization of the Violence Against Women Act…"
Tribal leaders across Indian Country should make overturning Oliphant a priority as jurisdiction issues permeate so many other places in society.  It's the 21st century, and tribal communities have proven time and again that they can handle business on their lands.  It's time for full jurisdiction to be given.