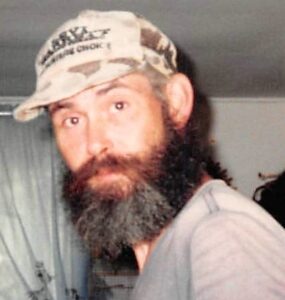 Sam Biddix, age 73, of Sylva, passed away on Saturday, Sep. 1, 2018 at Cherokee Indian Hospital surrounded by his loving family after a brief illness. He was the husband of the late Lucy Biddix and the son of the late Newt and Margaret Biddix.
He was a retired mechanic. Sam loved to fish and play banjo, especially all types of old school bluegrass music. He was also a knife collector. Sam dearly loved his family.
In addition to his wife Lucy and his parents, he was also preceded in death by three niece, Vicky Henson, Janet Lynn Rhinehart and Jeanette Gail Rhinehart; Deanna Biddix, a sister-in-law; and Richard Arneach and Glenn Hoyle, brothers-in-law.
He is survived by seven sisters, Bonnie Arneach, Julia Biddix, Helen (Fred) Parker, Jessie Rathbone, Rosemary (Bill) Rhinehart, Ann Reid, and Ruby Melton; two brothers, Johnny Biddix and Jim Biddix; many nieces and nephews as well as great nieces and nephews and great great nieces and nephews.
Funeral services will be held at 2pm on Wednesday, Sept. 5 at Appalachian Funeral Services Chapel with Rev. Earl Holden officiating. Burial will follow in the Love Cemetery in the Willett's Community. The family will receive friends on Tuesday, Sept. 4 from 6 – 8pm at Appalachian Funeral Services in Sylva, NC.
An online registry is available at: www.appalachianfuneralservices.com
Appalachian Funeral Services is serving the family.