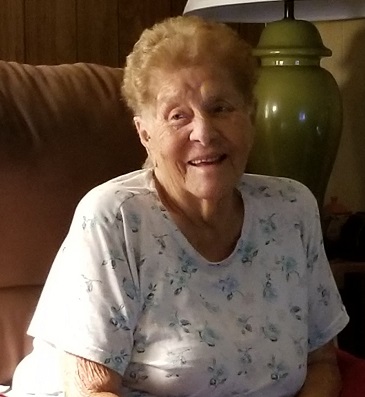 Vivian Harlan, 83, of Cherokee, passed away on Sunday, Aug. 26, 2018 at the Cherokee Indian Hospital. Vivian was a police dispatcher and a member of the Wrights Creek Baptist Church.
She is survived by her children, Eugene Harlan of Murphy, John F. Harlan Jr. of Cherokee, James "Arnie" Harlan of Murphy, Victoria Harlan of Cherokee, Birdie Lynne Harlan of Cherokee, and John Moses Harlan of Cherokee; numerous grandchildren and great grandchildren; two brothers, Paul Ensley (wife Mary) and Dave Ensley (wife Brenda); two sisters, Ann Bradley Rienke and Becky Ensley Butler; nephew, Ronnie Hornbuckle (wife Sue); nieces, Deb Lambert (husband Buddy) and Pam Straughan (husband Tommy).
Vivian was preceded in death by her husband, John F. Harlan Sr.; one daughter, Angie Harlan; and one brother, Charlie Ensley and wife Edgarita.
Visitation will be held on Tuesday, Aug. 28 from 11am – 2pm at Wrights Creek Baptist Church with funeral services to follow at 2pm.  Pastor James "Bo" Parris will officiate.  Burial will follow at the Wrights Creek Baptist Church Cemetery.  Pallbearers will be among family and friends.
Long House Funeral Home is assisting the Harlan family.