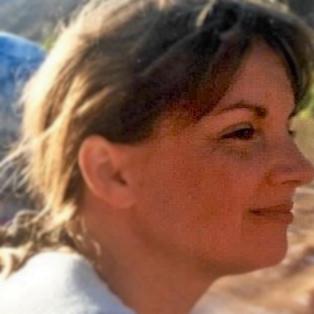 Deborah Rebecca Nelson Grant, 60, passed away Friday, Aug. 24, 2018 at her home in Nantahala.  Deborah is survived by her husband of 40 years, Charles "Chuck" Grant; her parents, Col. David Nelson (USAF Ret.) and Mrs. Ann Nelson of Athens, Ala.; nieces, Annalise Lemay, Gabrielle Grant, Rylee Thompson, Sarah Hefner, and Amanda Nehr; nephews, Heath Lemay and Matthew Thornton; sisters and brothers-in-law, Natalie Grant, Karen Grant, Scott Grant, Robbie and Deanna Thompson, and Tom and Jackie Woodard. She is also survived by her loving caregivers of the past three years, Tracy Jones Kays and Lori Massey.
Deb was preceded in death by her sister, Beth Lemay; grandmothers, Cora Nichols and Margaret King; and grandmothers-in-law, Gladys Morgan and Nannie Grant.
Deborah graduated Summa Cum Laude from Western Carolina University with a BA in accounting and became a CPA. She was employed for many years as the CFO for the Cherokee Preservation Foundation.  Deb loved the natural world and was an expert in local plant lore.  She was also an amateur astronomer.
Deb was a great soul. She also worked tirelessly for the wellbeing of her family and the greater good of the entire human family and will be missed greatly by the people who loved her most.
A celebration of life will be held at a later date.  In lieu of flowers donations may be made in Deborah's name to: Jim "Catfish" Hunter ALS Foundation, P.O. Box 47, Hertford, NC 27944