By PRINCIPAL CHIEF RICHARD G. SNEED
Shiyo!  I am happy to announce that I will begin updating tribal members every other week about activities I have been involved with.  The past two weeks have been very busy, and I'd like to give you a few details.
I had the great honor of working with the community clubs to present book bags to our Cherokee youth.  This year, we distributed bookbags and school supplies to 768 youth at the Community Clubs.  No child should have to worry about having what they need for school, and I am very proud to have helped these children start school with all the supplies they need to succeed this academic year.  I also had the pleasure of welcoming students back to school at Cherokee central schools, the New Kituwah Academy, and a few local county schools.  I presented these students with a bracelet and pencil as encouragement to start the school year off right.  I want each student to Dream Big, and Work Hard!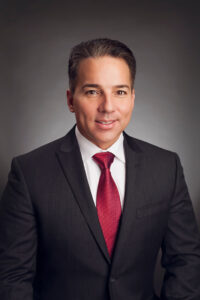 Leaders within the Housing Division updated me on a few housing developments that are currently being constructed.  The Housing program is working with Garanco to build 60 homes along Hwy 19 in the Painttown Community.  These homes will be for rent through the Housing Division.  Justin Wright Builders is constructing 4 units in the Fischer Branch community that will be for sale to enrolled members.  At the outset of my term in office, I tasked the Housing Division with helping 100 families become homeowners before the end of my term.  Halfway through their allotted time they have helped 57 families reach their dreams of homeownership.  These two construction projects will help us reach our final goal.
I had the pleasure of visiting the Higher Education program in the height of their work to get students back to school for the Fall semester.  They are serving approximately 470 students and are very busy helping these students navigate the processes involved with enrolling or re-enrolling in school.  I am proud of the work these employees are doing for our youth.  And I would like to thank them for their service.
As many of you have heard, the road in the Rough Branch community was deemed impassable for CCS school buses.  I was very concerned with this revelation and held a community meeting at the Rough Branch Gym.  Tribal representatives were able to update the progress on the construction of the road and the gym.  I have tasked our tribal programs with working on solutions to the issues addressed, and we will follow up with this community with our plans for moving forward.
Finally, I met with NC Insurance Commissioner Mike Causey and NC Deputy Secretary of State Christy Agner.  As Principal Chief I work to build relationships with State leaders to develop shared initiatives to benefit the EBCI and the region.
Taylor Wilnoty serves as the Executive Community Liaison.  If my office be of service to you please reach out to Taylor at 828-359-7008.
Sgi!